Explore Maui's Rainforest
As you traverse the enchanting Road to Hana, you'll be greeted by the verdant beauty of Maui's lush rainforests. This tropical haven is home to a diverse array of plant species, such as the majestic 'Ōhi'a Lehua with its brilliant red flowers, the fragrant white blooms of the Gardenia brighamii, and the towering rainbow eucalyptus trees which showcase the island's unique evolutionary history. Keep an eye out for the various ferns and mosses that blanket the forest floor, forming a green carpet that adds to the rainforest's ethereal charm.
Maui's Unique Rainforest Plants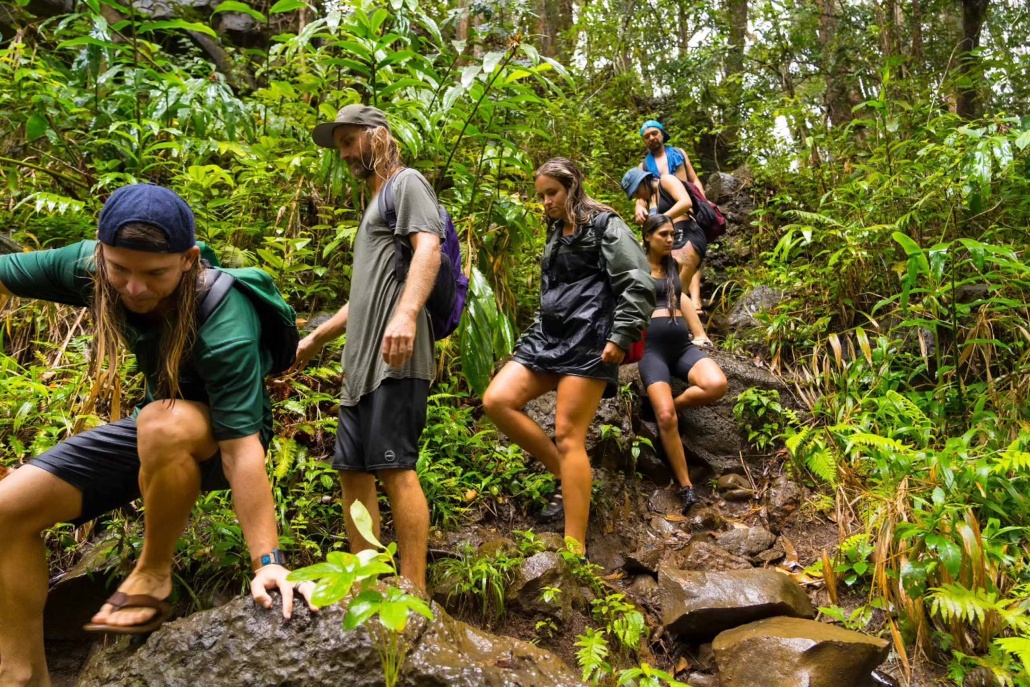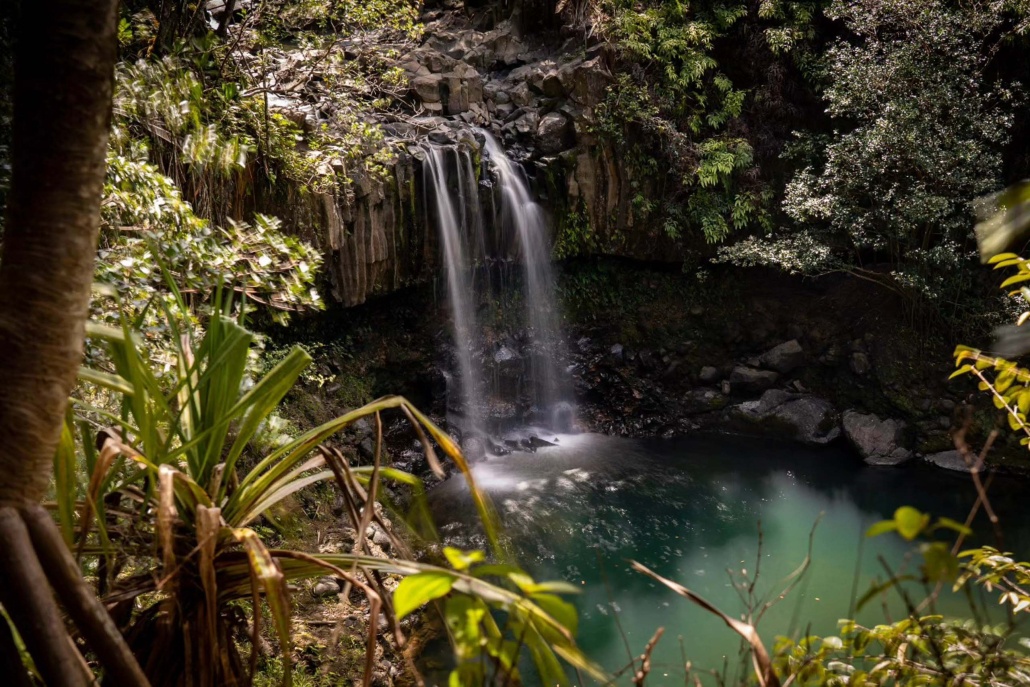 A rainforest is a type of ecosystem characterized by its high rainfall and dense growth of vegetation. With rainfall typically exceeding 75 inches per year, these magnificent forests are hotbeds of biodiversity, housing an enormous variety of plant and animal species. They are divided into two main types: tropical and temperate. Tropical rainforests, like those in Maui, are found near the equator and are known for their warm temperatures and lush vegetation. In contrast, temperate rainforests, found in cooler climates, boast impressive biodiversity, albeit in different forms. Both types of rainforests play a crucial role in global ecosystems, acting as carbon sinks, preserving soil quality, and supporting countless species.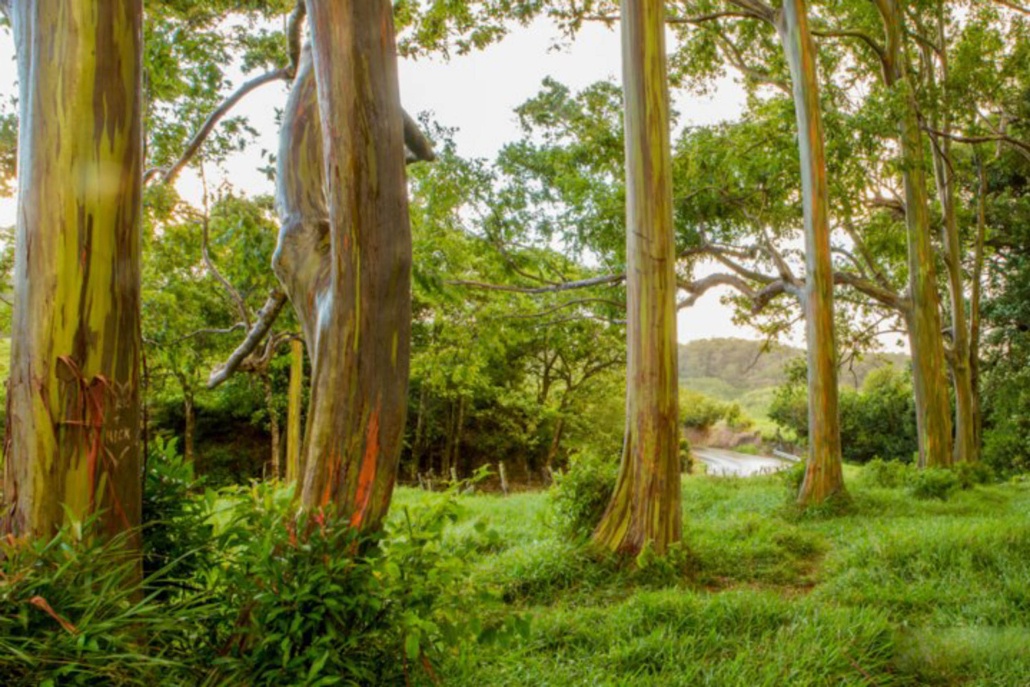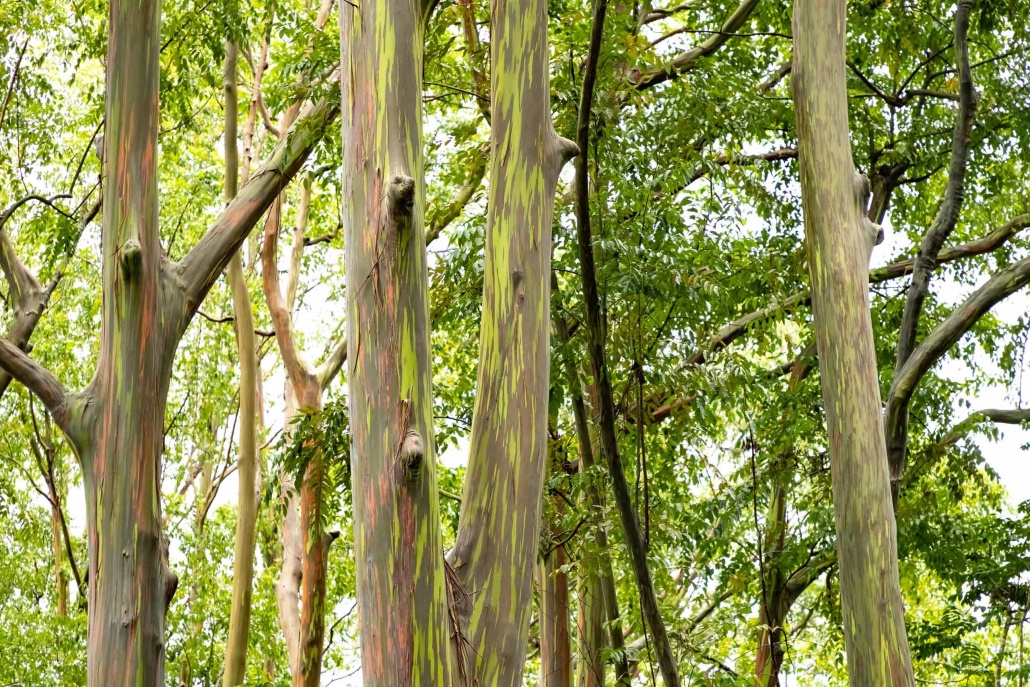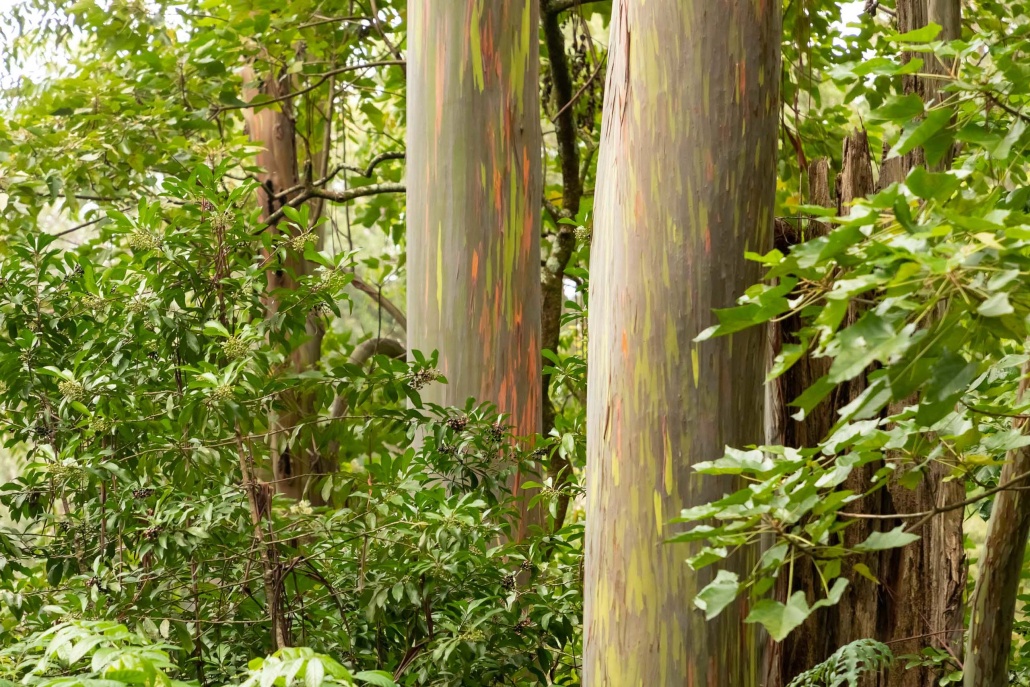 The Rainbow Eucalyptus, known as Eucalyptus deglupta, is an iconic sight in Maui's rainforests, instantly recognizable by its vibrant, multi-colored bark. Originating from the Philippines, Indonesia, and Papua New Guinea, these towering trees were introduced to Hawaii in the 1920s for their fast-growing wood. The 'painted' appearance of their trunk comes from patches of outer bark that peel off at different times, revealing a bright green inner bark. This inner bark darkens and matures to give blue, purple, orange, and then maroon tones. Today, these trees help create the breathtaking scenery found along the Road to Hana, thriving in the moist, tropical climate.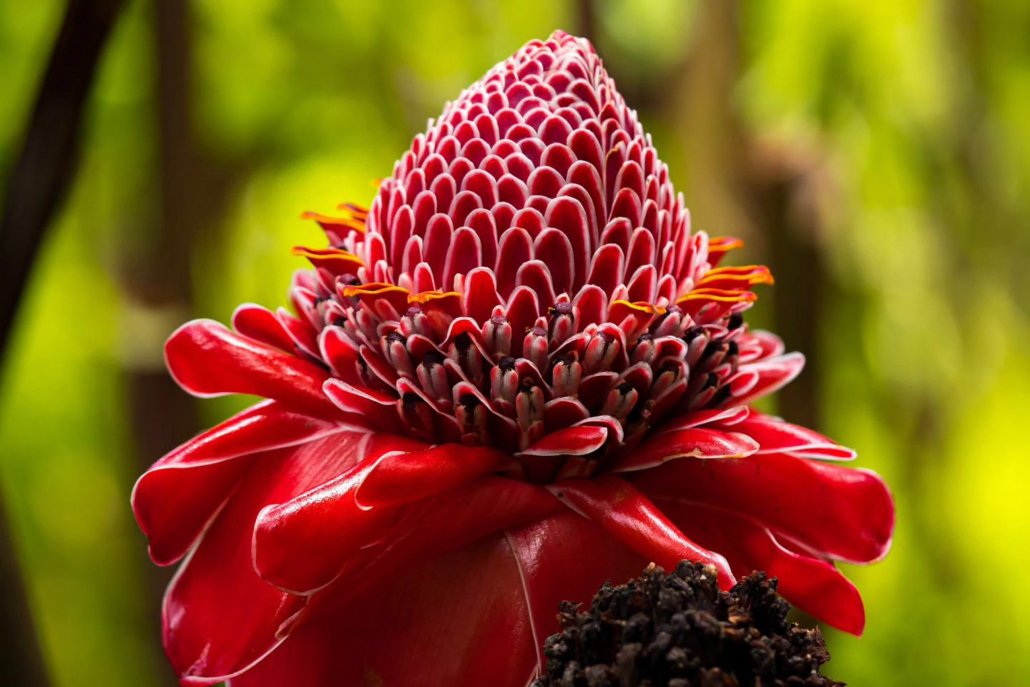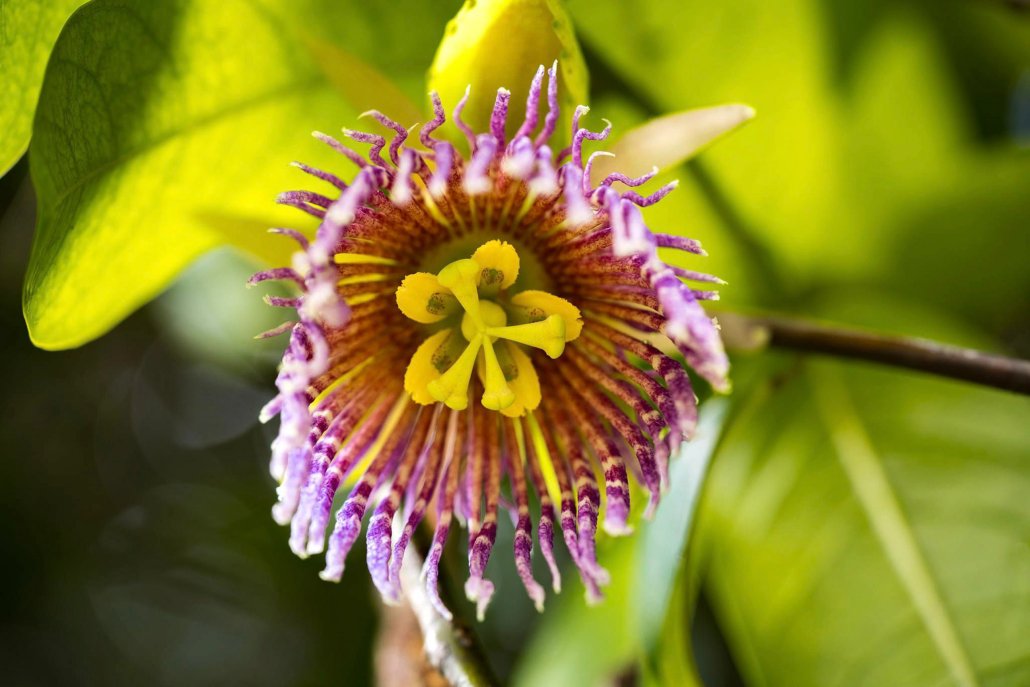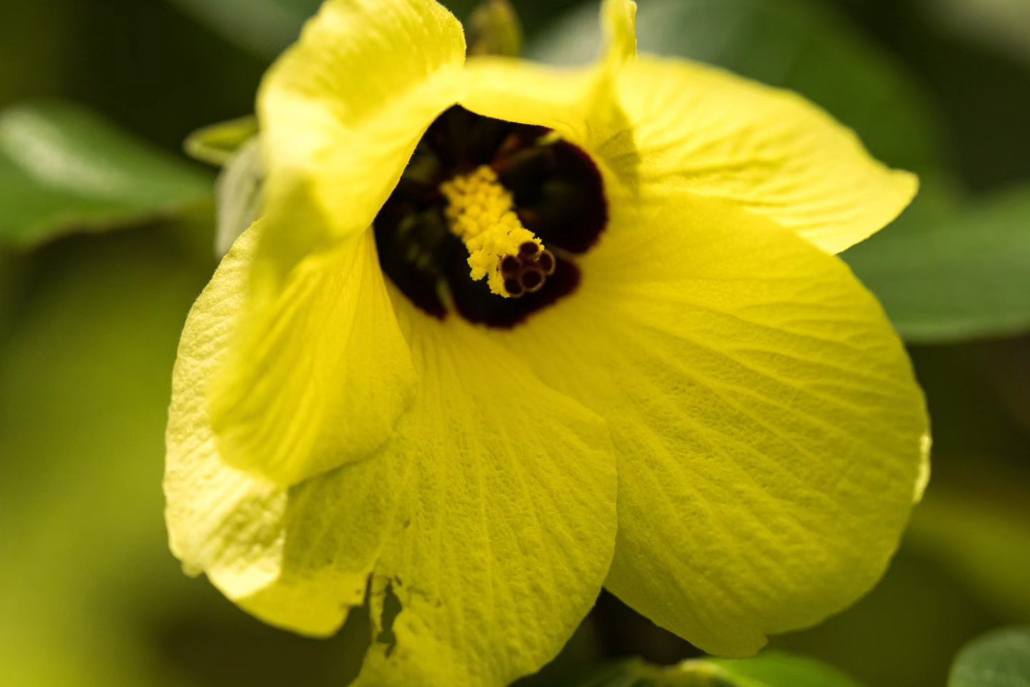 The vibrant floral tapestry of Maui's rainforest is a spectacle to behold. From the fiery red blossoms of the 'Ōhi'a Lehua, to the delicate and fragrant flowers of the endemic Gardenia brighamii, the rainforest is speckled with color. The Hibiscus, Hawaii's state flower, also flourishes in this lush environment. Seen in a variety of shades, it adorns the rainforest with its large, trumpet-shaped flowers. Another notable flower is the Bird of Paradise, which is a unique bright orange flower resembling a bird in flight. Amidst the abundant greenery, these stunning flowers create a painting of color that is as diverse and dynamic as the island's cultural history.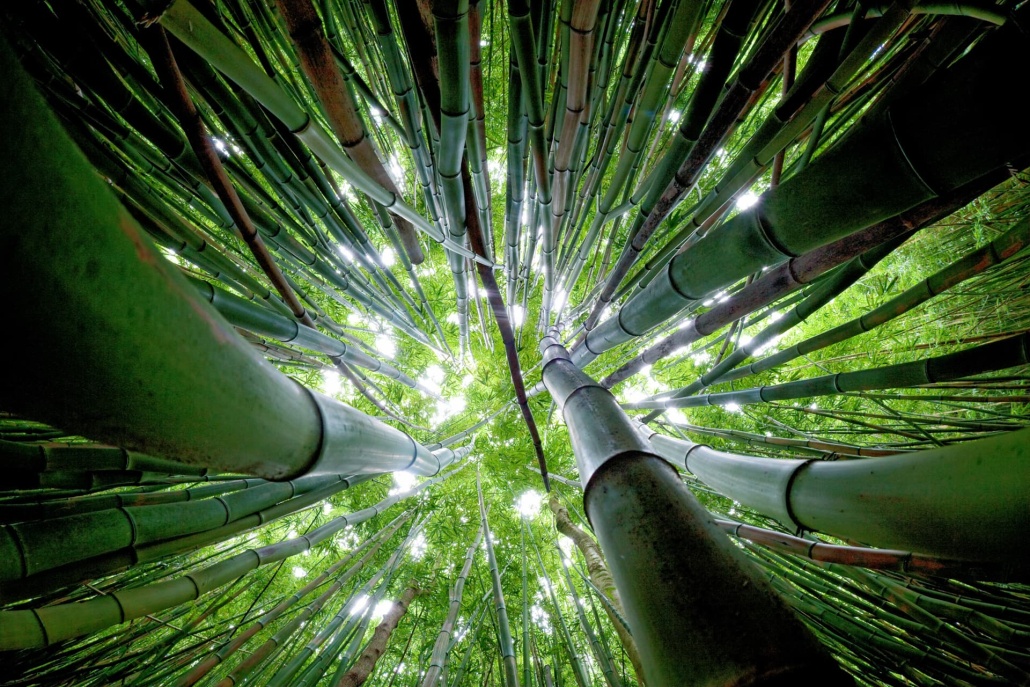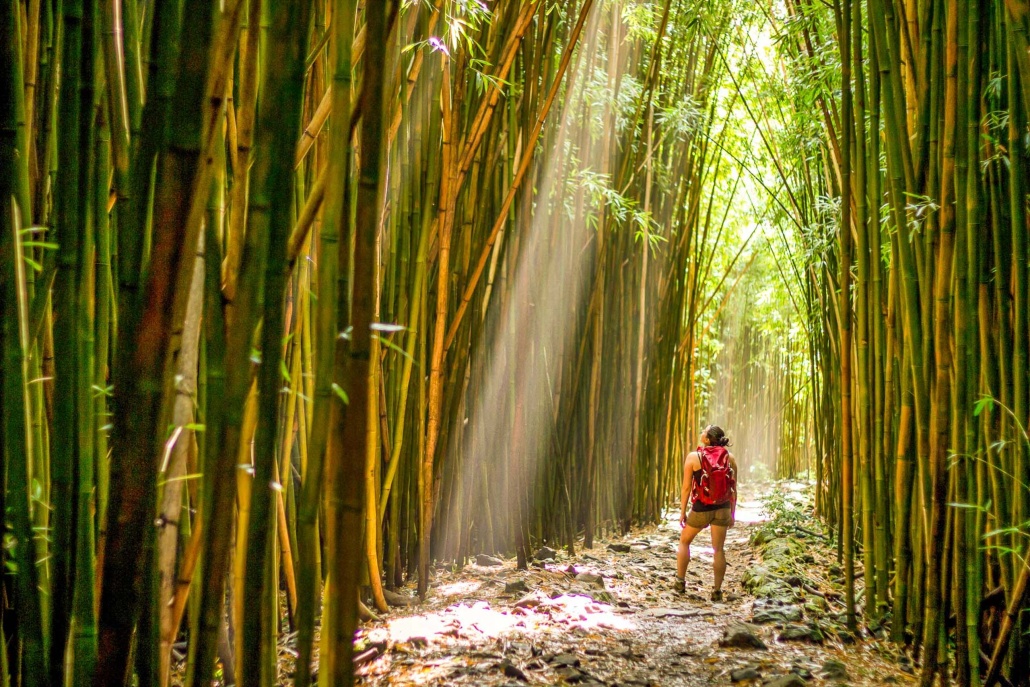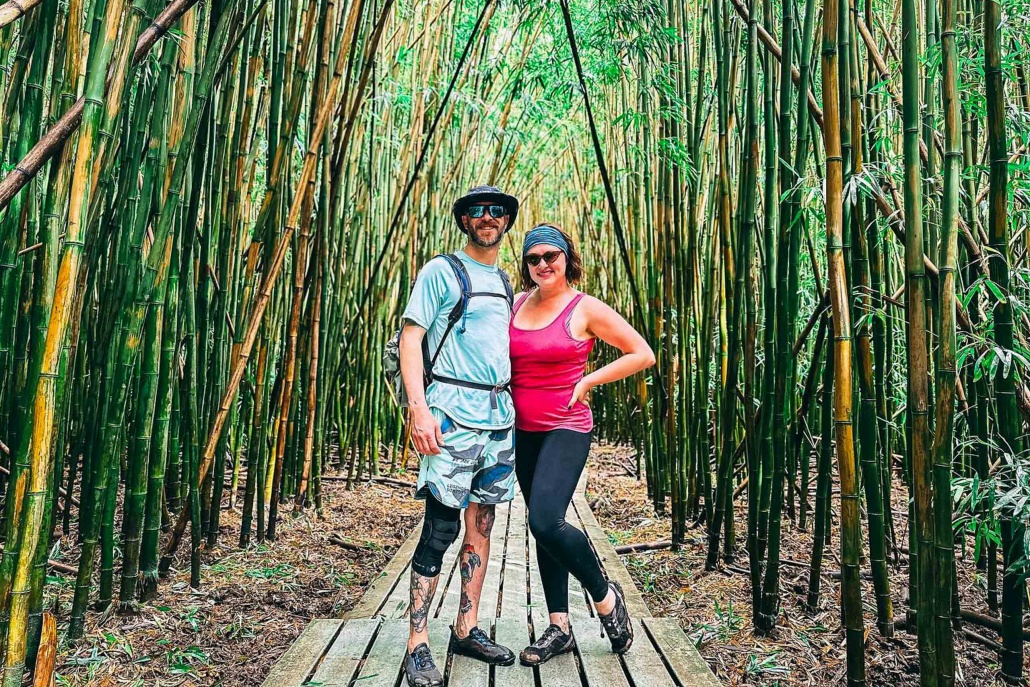 Stepping into the bamboo forests of Hana is akin to entering another world. These dense forests are filled with towering bamboo stalks that create a shady canopy, filtering sunlight into a serene, green glow that sets a tranquil ambiance. Bamboo, while not native to Maui, was introduced to the island by Polynesian settlers centuries ago. Originally used for various practical purposes, such as building materials and utensils, bamboo quickly found a niche in the island's ecosystem and thrived. Over the years, the bamboo forests have expanded and today serve as a significant attraction on the Road to Hana. The rhythmic rustle of the bamboo leaves in the wind, and the occasional clacking of the bamboo stalks, add to the mystical allure of these forests.
Top 3 Unforgettable Maui Rainforest Plant Adventures
Tours That Showcase Hana's Rainforest Plants
The beautiful thing about East Maui is that there are so many ways to explore. Our vehicle tours allow you to ride in air-conditioned comfort while catching glimpses of the rainforest and coastline. Our hiking tours allow guests to get into nature, get a little muddy, and explore the jungles of Hana in a more personal way. Maybe blend the two with a private tour, where you can customize your itinerary and have exclusive access to a tour guide all day.
Facts About Maui Rainforest Plants
Maui's rainforests are a sanctuary for endemic plants like the 'Ōhi'a Lehua, species found nowhere else on Earth, which play a crucial role in the local ecosystem.

The Rainbow Eucalyptus is a natural marvel with multicolored bark, serving as a vivid example of the island's unique plant life and a popular attraction for visitors.

The Hawaiian rainforests house ancient fern species, such as the Hāpuʻu, that are considered living fossils, some dating back millions of years.

Plants like the taro hold deep cultural significance in Hawaiian tradition, seen as both a staple food and a plant with mythical importance.

Ongoing conservation efforts are critical in protecting Maui's unique flora, particularly from threats like invasive species and environmental changes.
Get Answers To Your Questions