The Road to Hana and stops along the way are more than a drive along winding curves, it's an experience like no other. With the pristine blue ocean, gushing waterfalls, crystal clear pools, taro patches, jungles of bamboo and fruit trees – the Road to Hana is more than its picturesque serenity. When you're in Hana, you're in a tropical bliss of solitude and natural wonder. It's considered the "Real Hawaii". You can let daily concerns fade into the papaya-colored sunset as you experience the feeling of being in Maui's Jurassic Park.
It's the place-to-be to restore your mind, body and spirit.
The Road to Hana connects the towns of Kahului and Hana, hugging the coast for a distance of 64 miles. With 600 winding turns and more than 50 bridges, the Road to Hana guarantees an adventure. It is also known as one of the most beautiful roads in the world. Of course, driving along, the route can be challenging for inexperienced drivers so why not go with a professional driver on a guided full-day tour as you safely explore Hana and learn more about its geological history from a tour guide.
Stops On The Road To Hana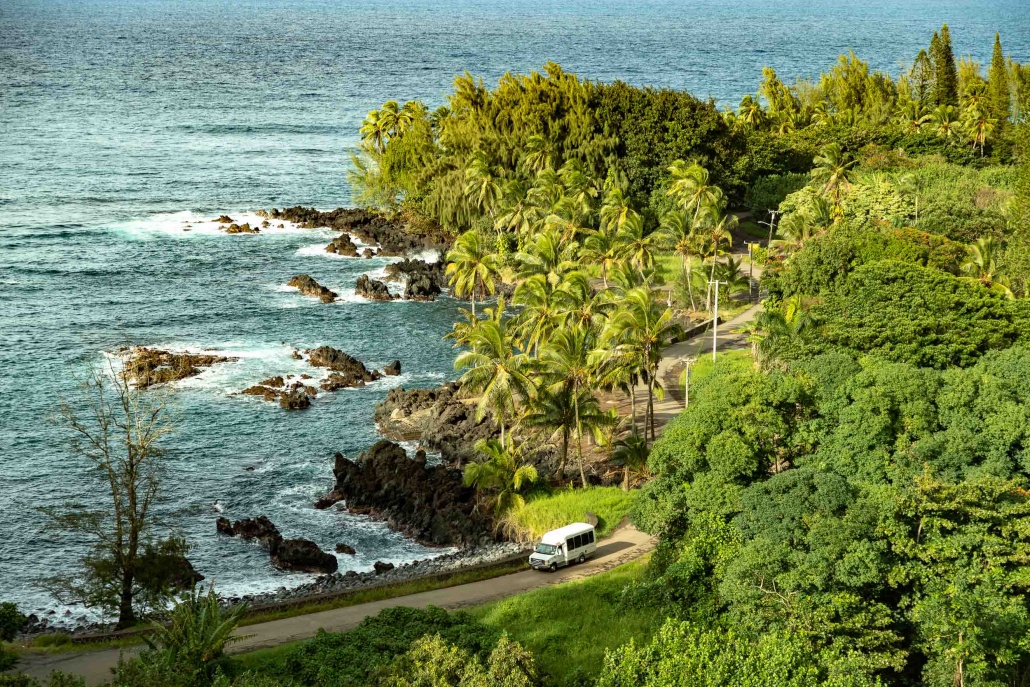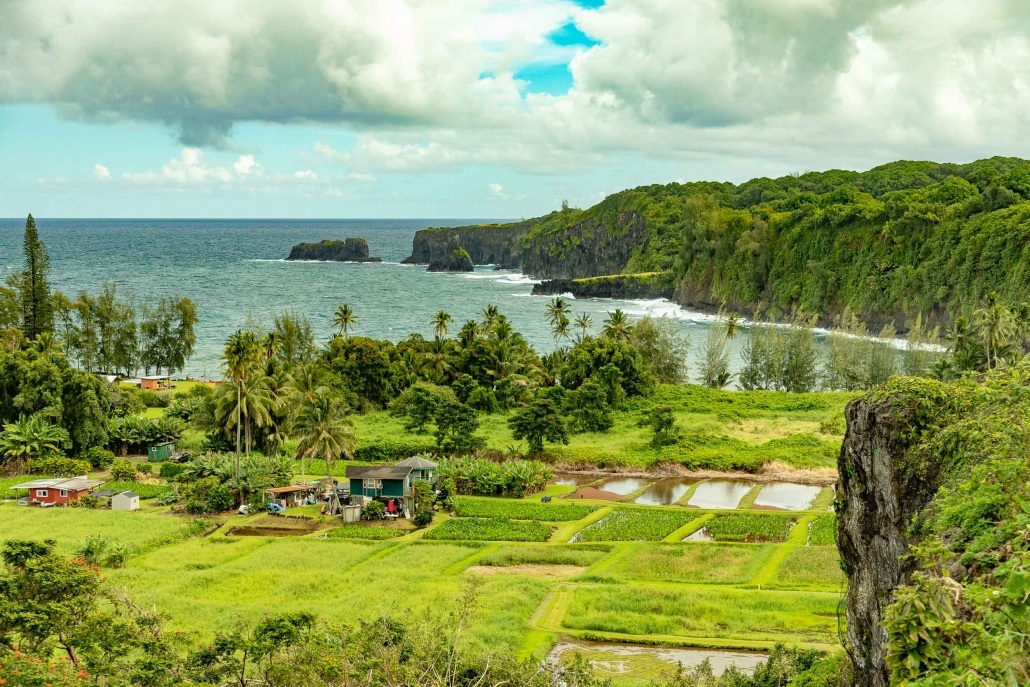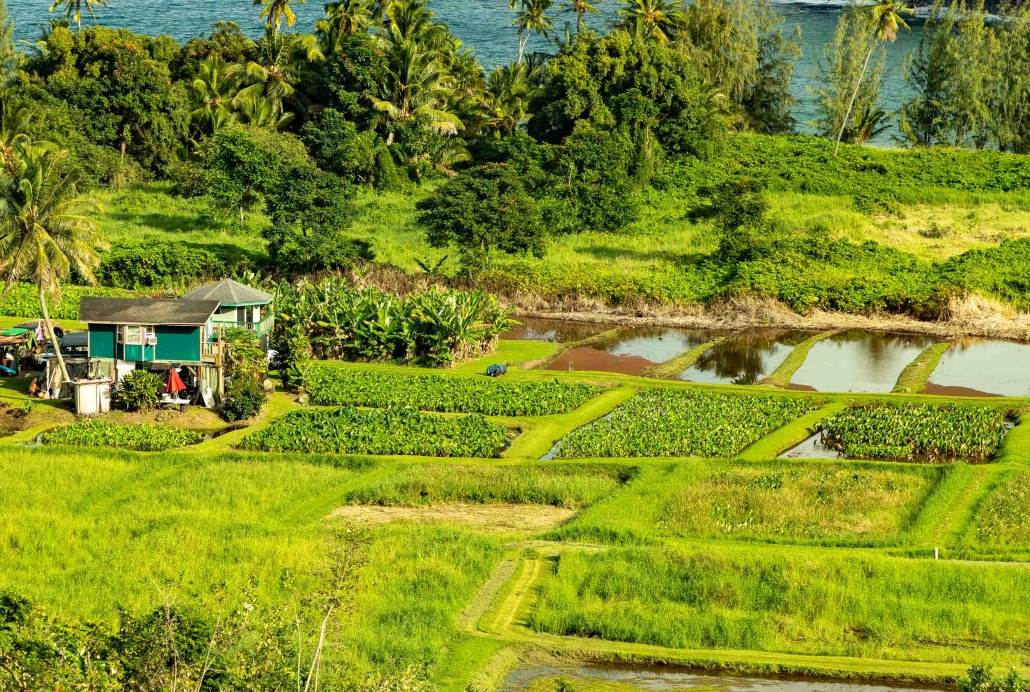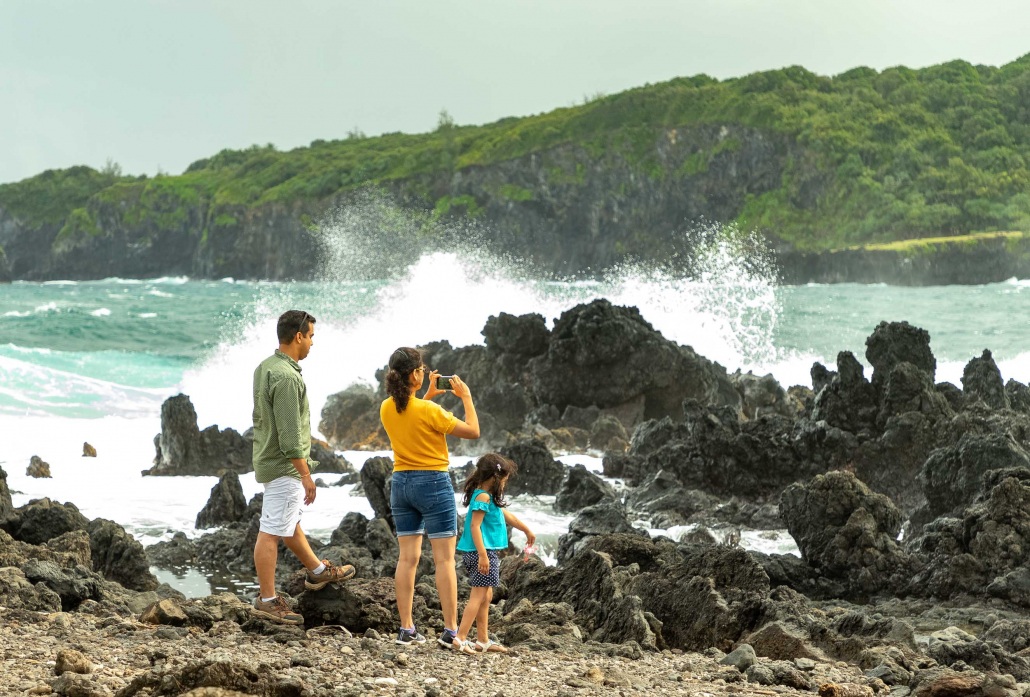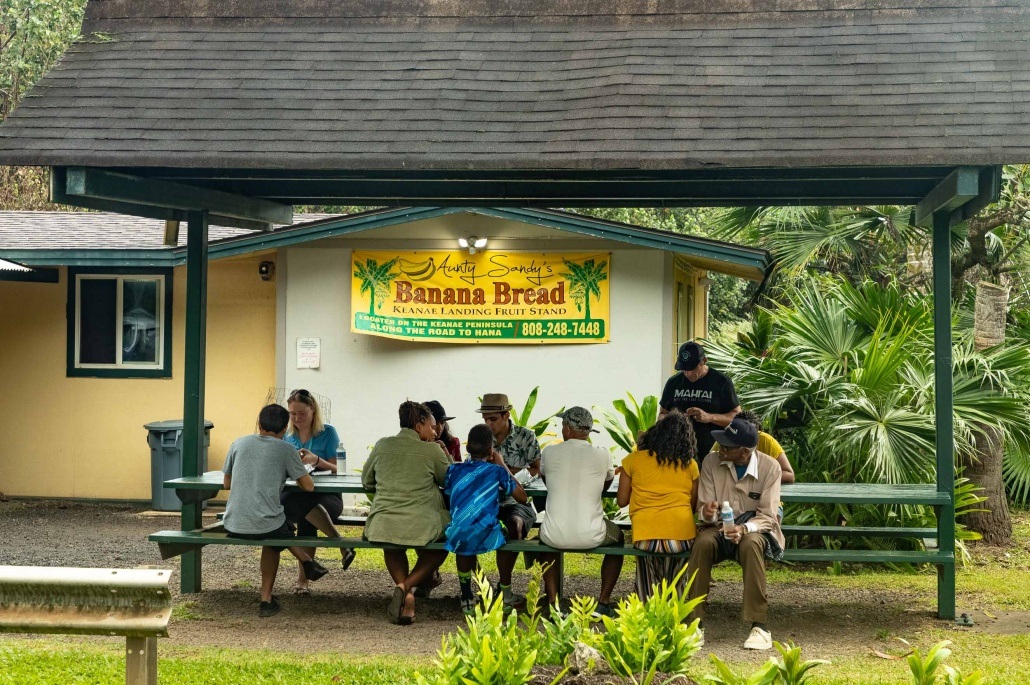 Ke'anae Peninsula is located off of Maui's famous Road to Hana. The gorgeous shoreline of Ke'anae makes for picture perfect shots as the waves crash against lava rocks. However, swimming is entirely off limits due to its dangerous and rocky shoreline. Ke'anae is a traditional Hawaiian village that gives you that "old Hawaii" feel and is known for its taro fields and a church that was built in 1856. In 1946, the Ke'anae Peninsula was almost completely destroyed by a tsunami. Because of this surprise catastrophe it led to the creation of today's Pacific Tsunami Warning Center located on Oahu.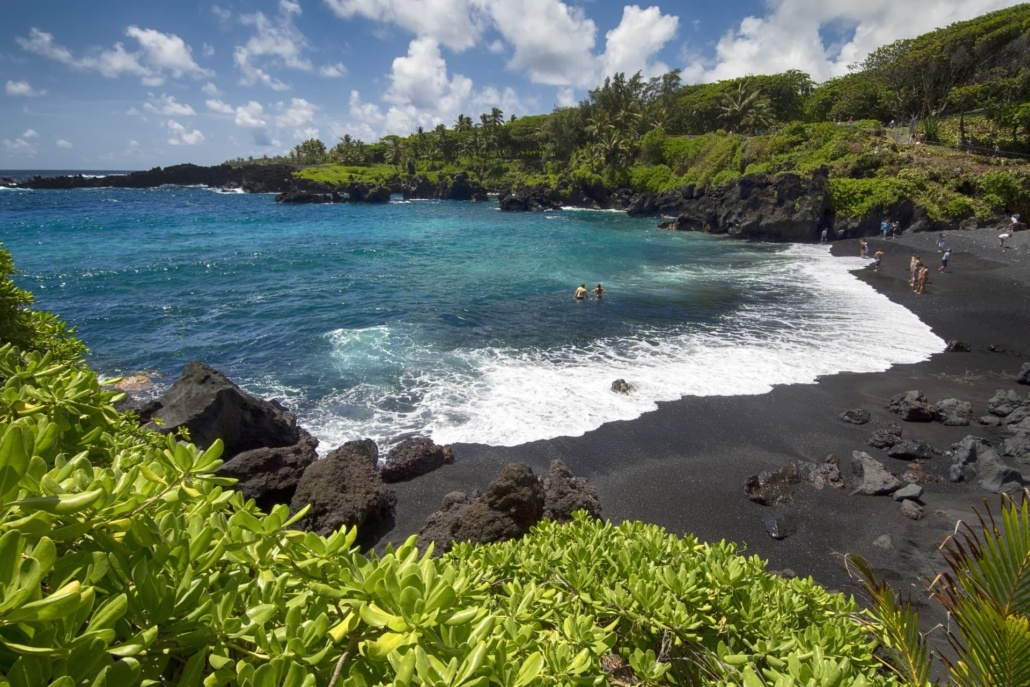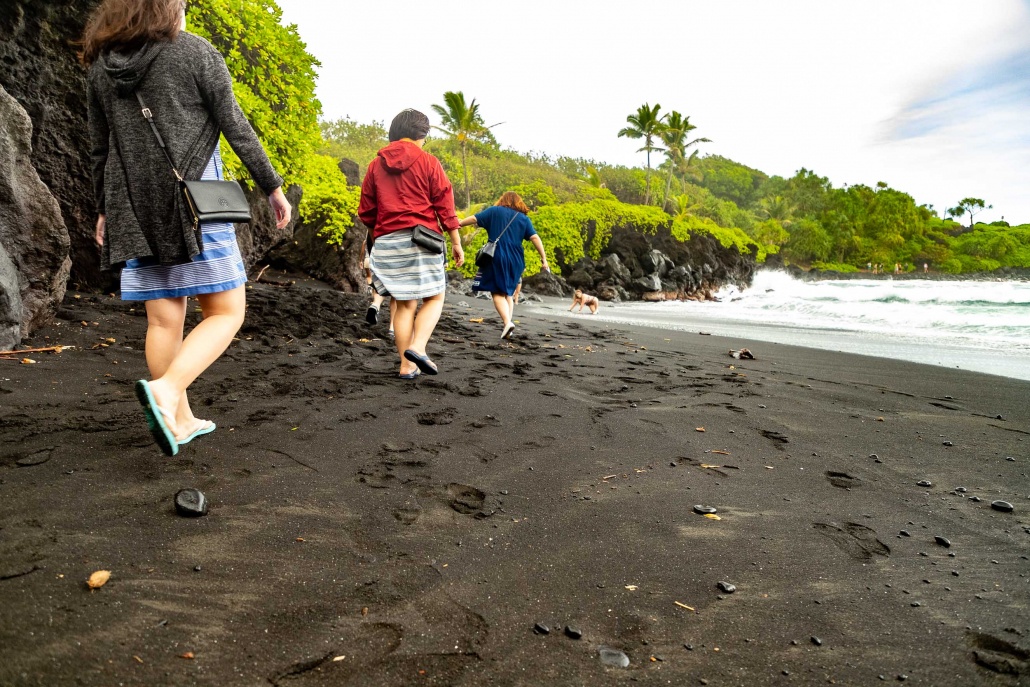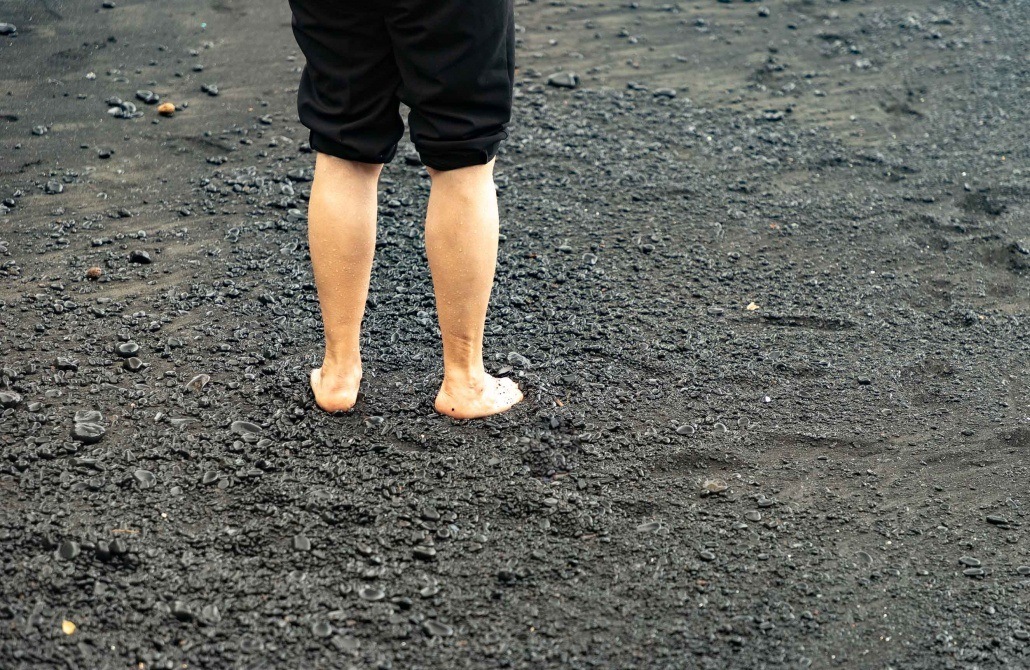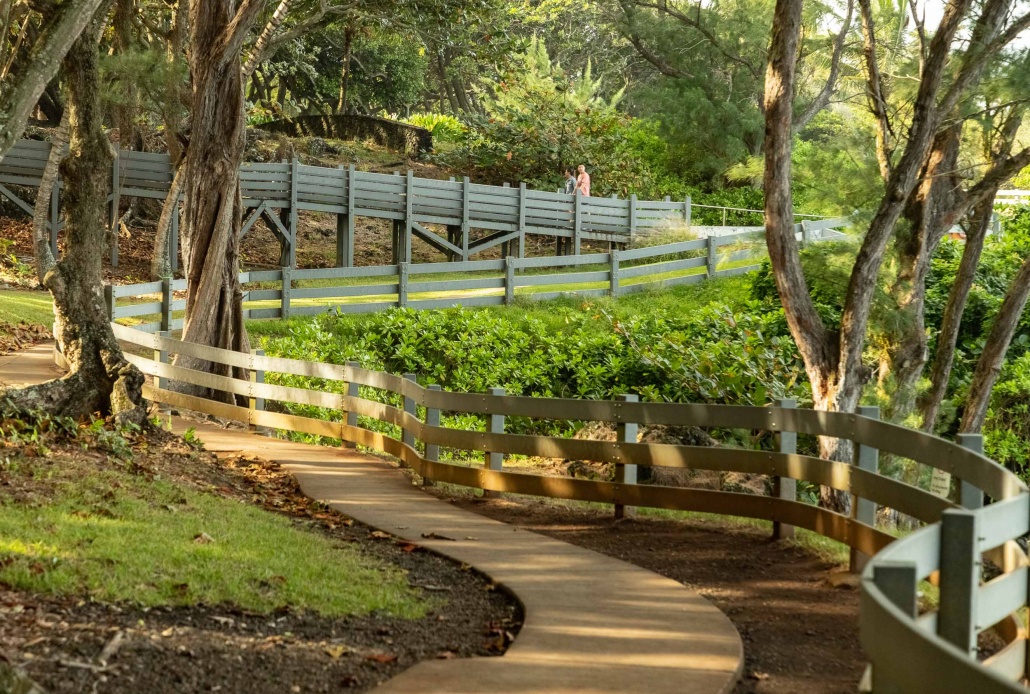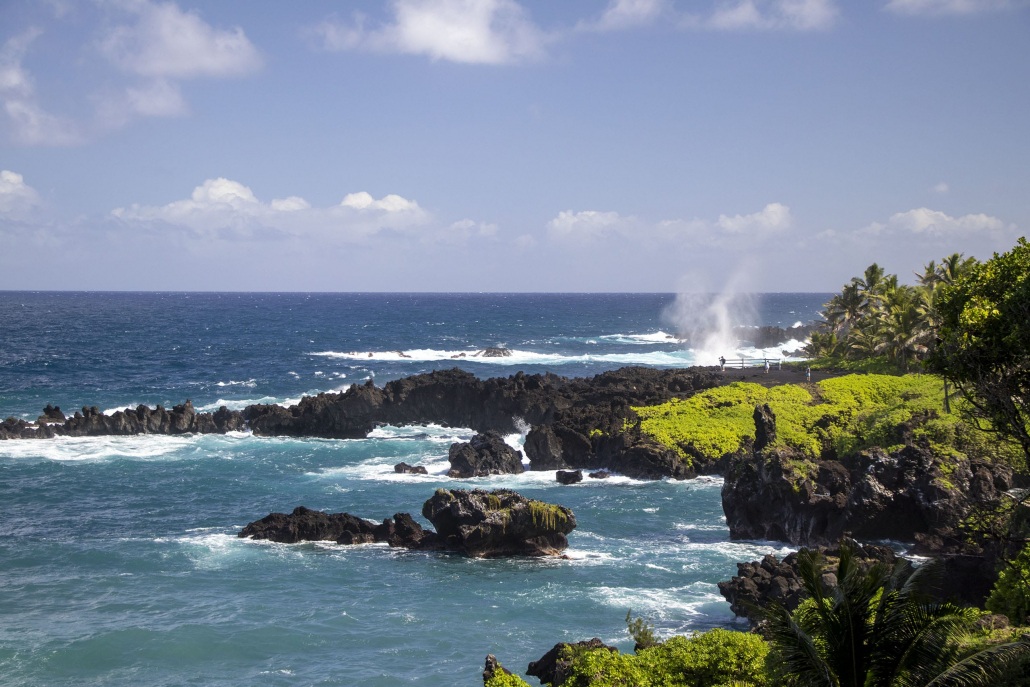 Black Sand Beach is Maui's famous black sand beach and is located in Waianapanapa State Park, about three miles north of the town of Hana. The black sand beach is a spectacular sight to see, formed by lava flow that has cooled, hardened, and then fractured into tiny pieces by the relentless battering of the ocean waves over thousands of years. In ancient Hawaii, people would collect the larger pebbles to use for the flooring of their dwellings. The beach is small with a cave, an arch created from lava and a blow hole.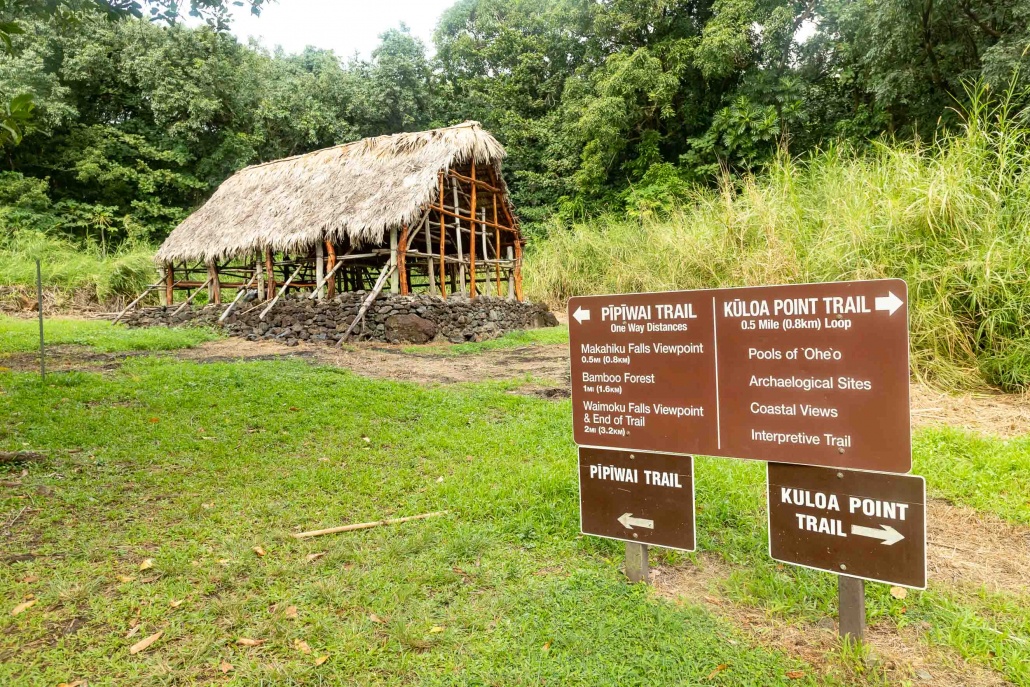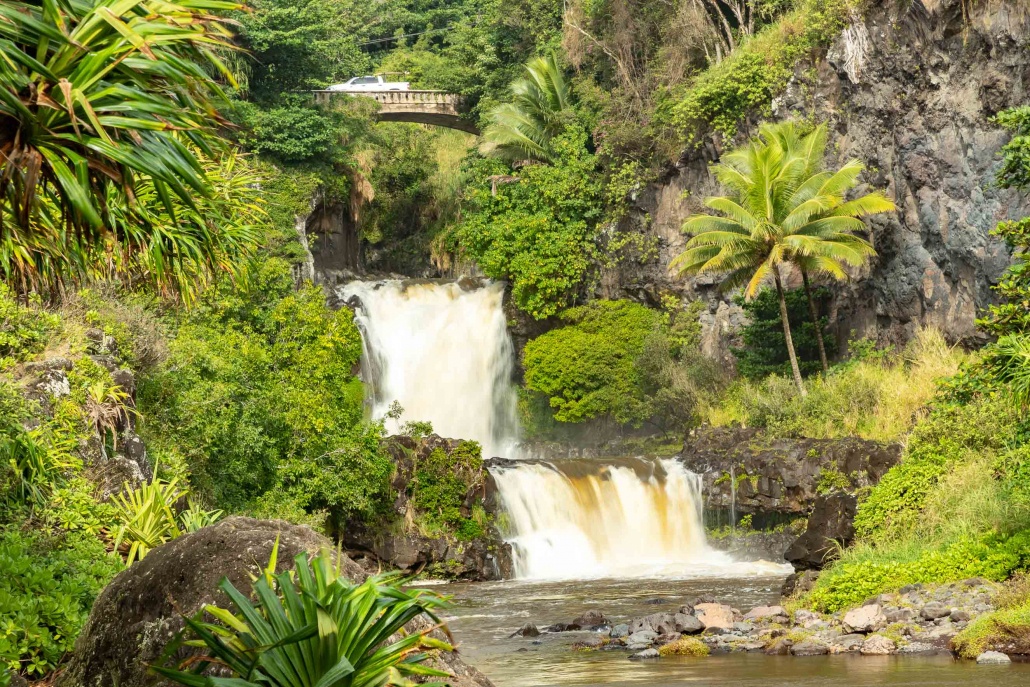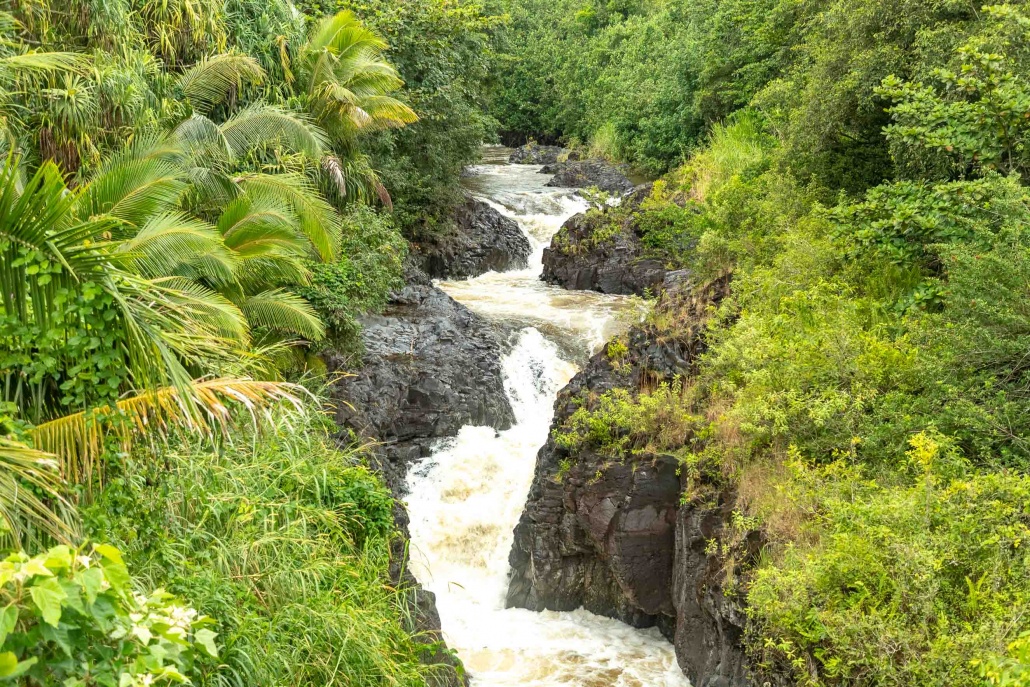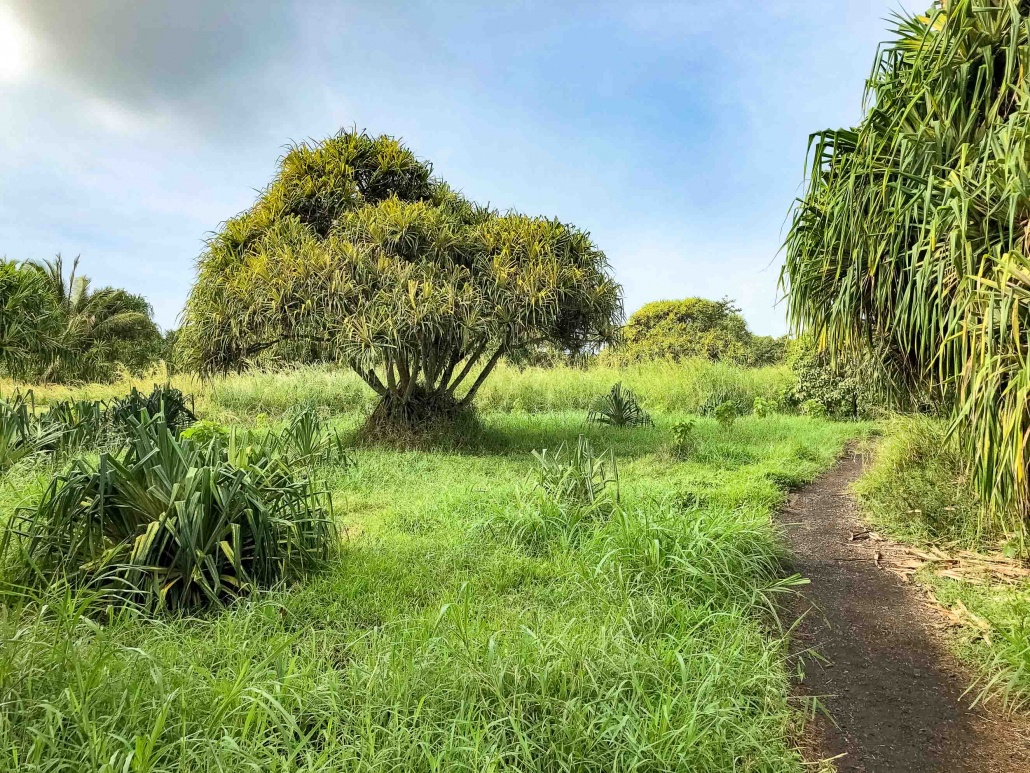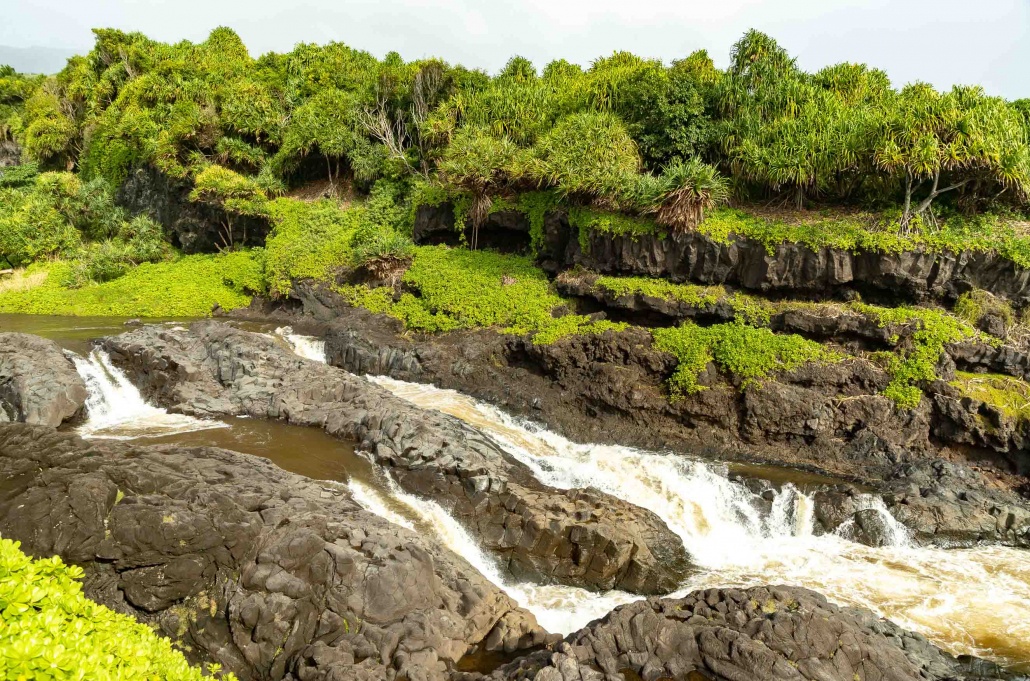 Pools of Oheo is a popular Hana area and part of Haleakala National Park. Located on the eastern side of Maui past Hana, it is formed by Pipiwai Stream and is made up of a series of pools and waterfalls. If you've ever dreamt of experiencing tropical valleys filled with beautiful waterfalls or to explore rainforests – Hana will bring your dream to reality, complete with the perfect backdrop of Maui's unique and native trees and flora. Keep in mind that there is no swimming within the park due to the constant threat of flash flooding and past loss of life in this area.
(Only some hiking tours make this stop)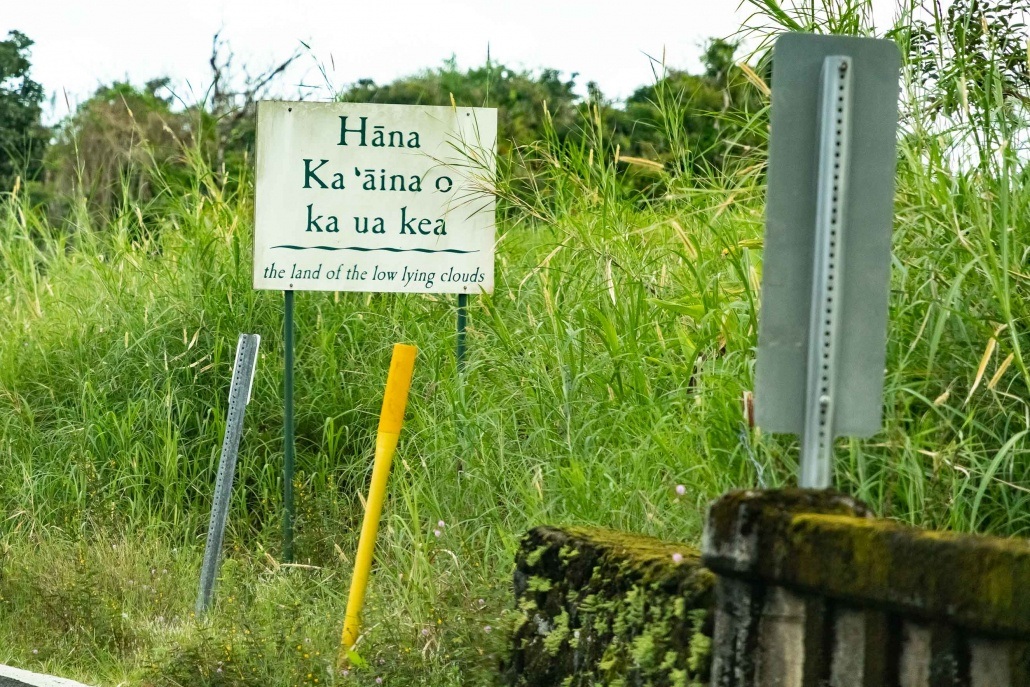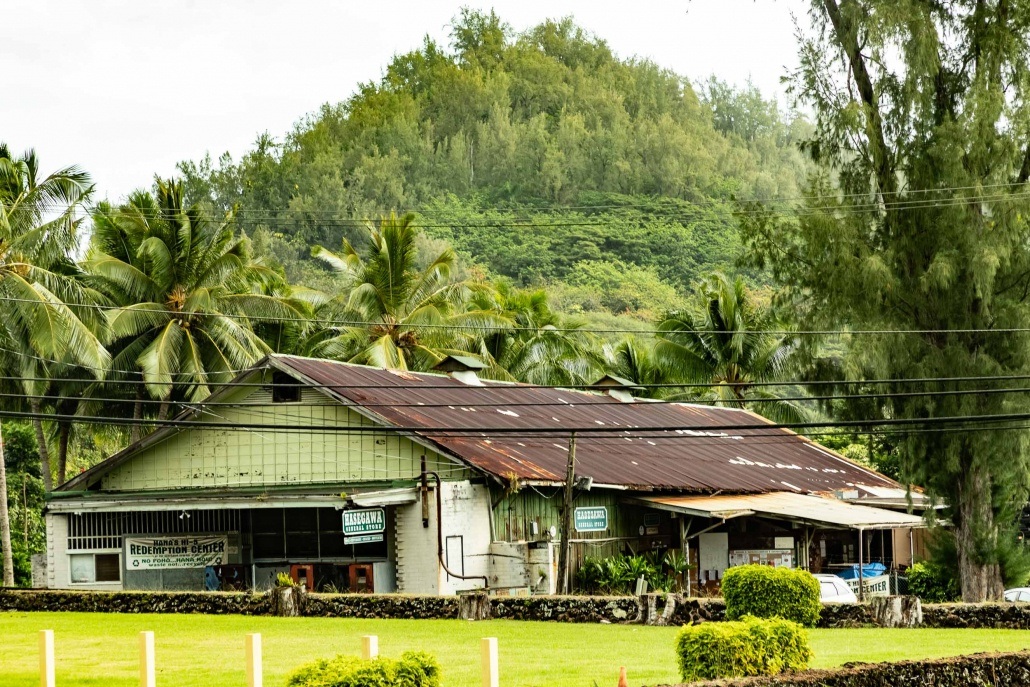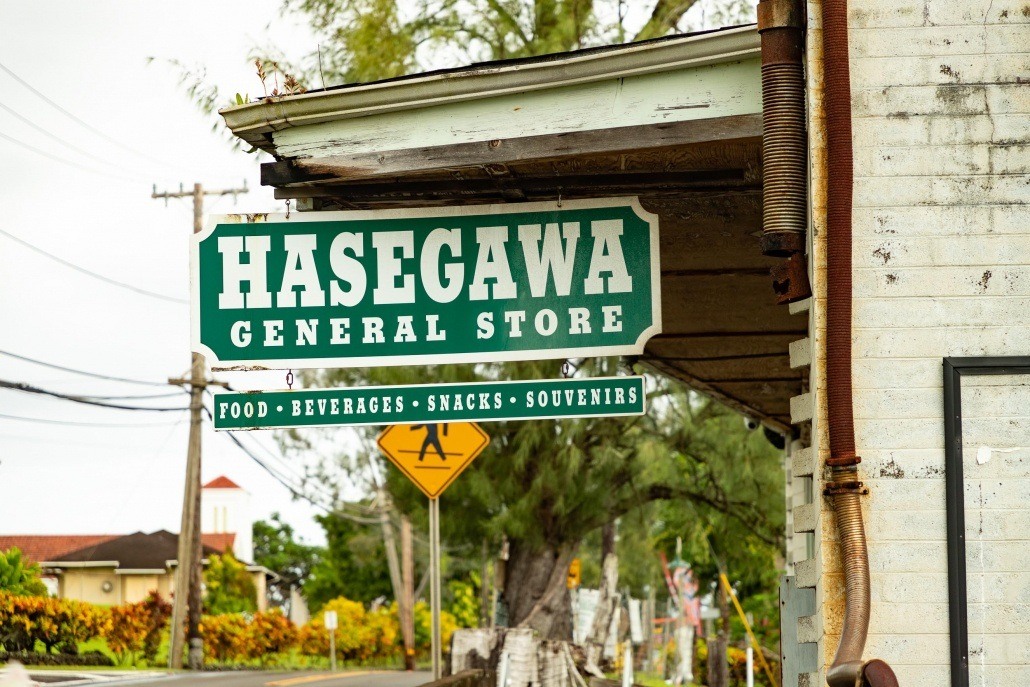 Hana Town is a rural agricultural town that is rich in Hawaiian history, in both ancient and modern times and is made up of Hawaiian residents who have lived off the land for centuries. Organic farms, pristine beaches and rainforest covered mountain slopes and waterfalls make this area unique to the entire island chain. There are many things to explore in and around the Hana area including Waianapanapa State Park and Black Sand Beach, food trucks and fruit stands, Hasagawa General Store, Hana Bay, Hana Hotel, Hana Coast Gallery, the Hana Cultural Museum and Hana Ranch.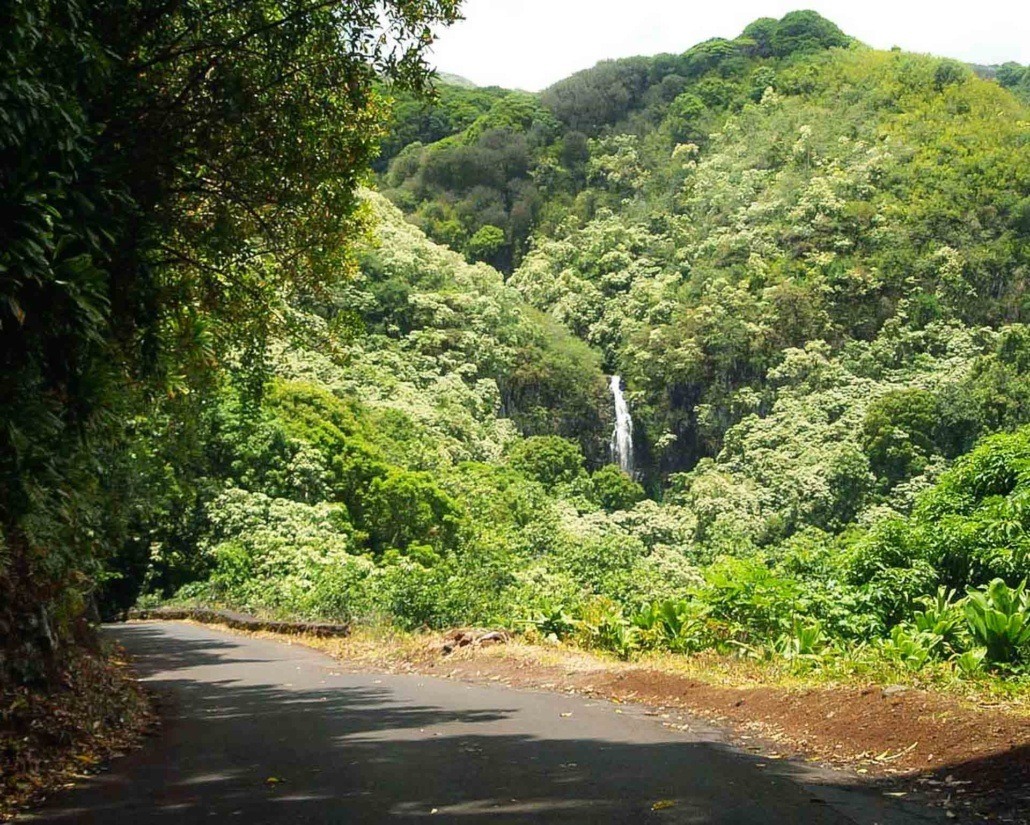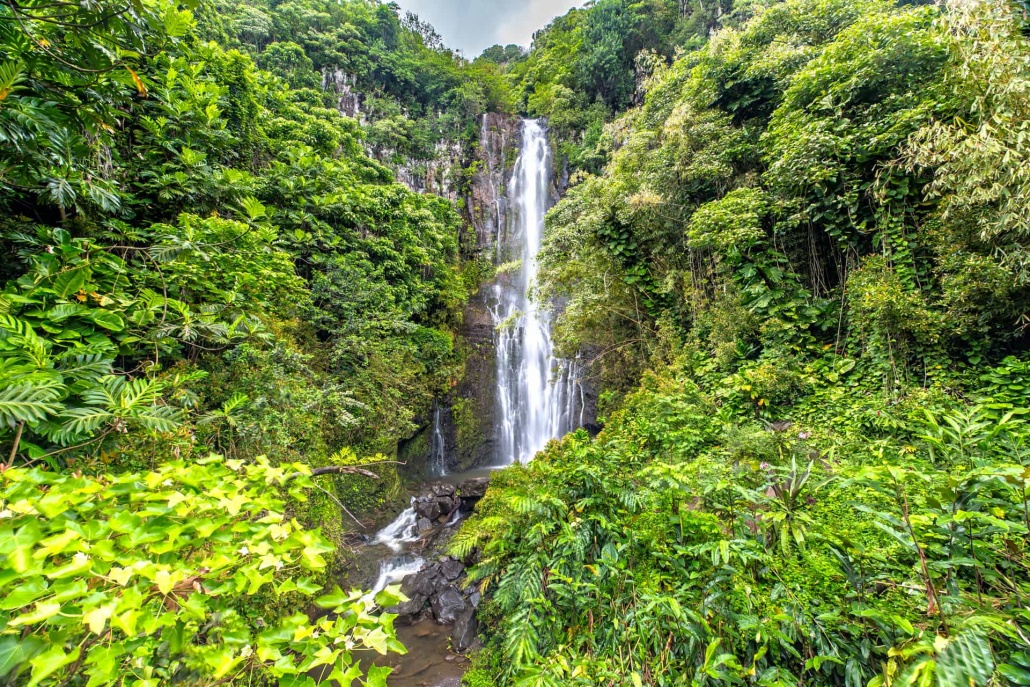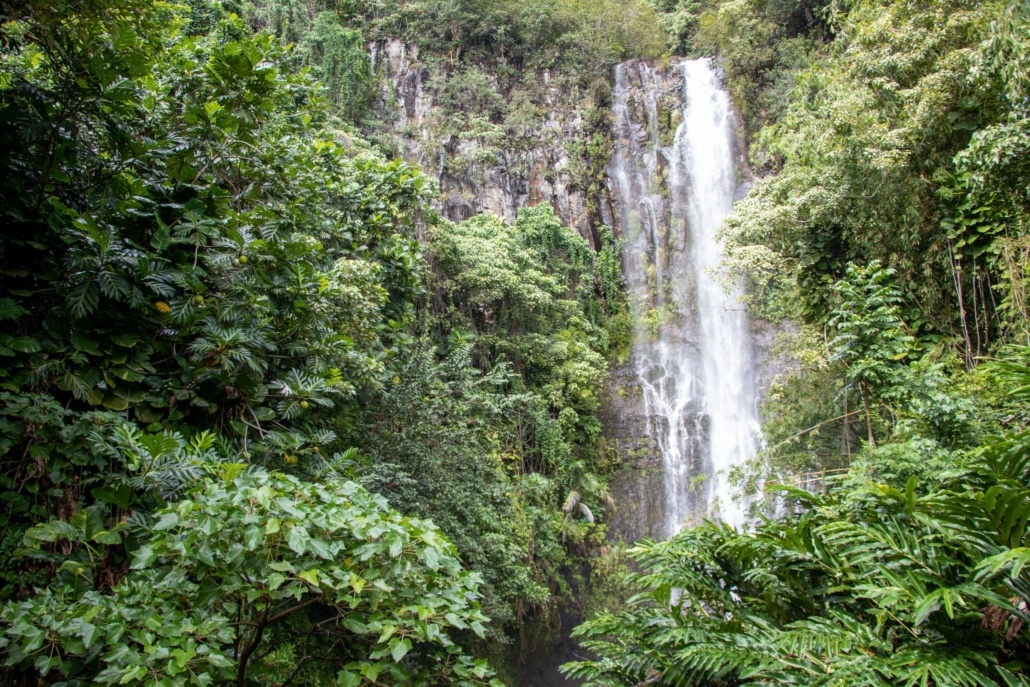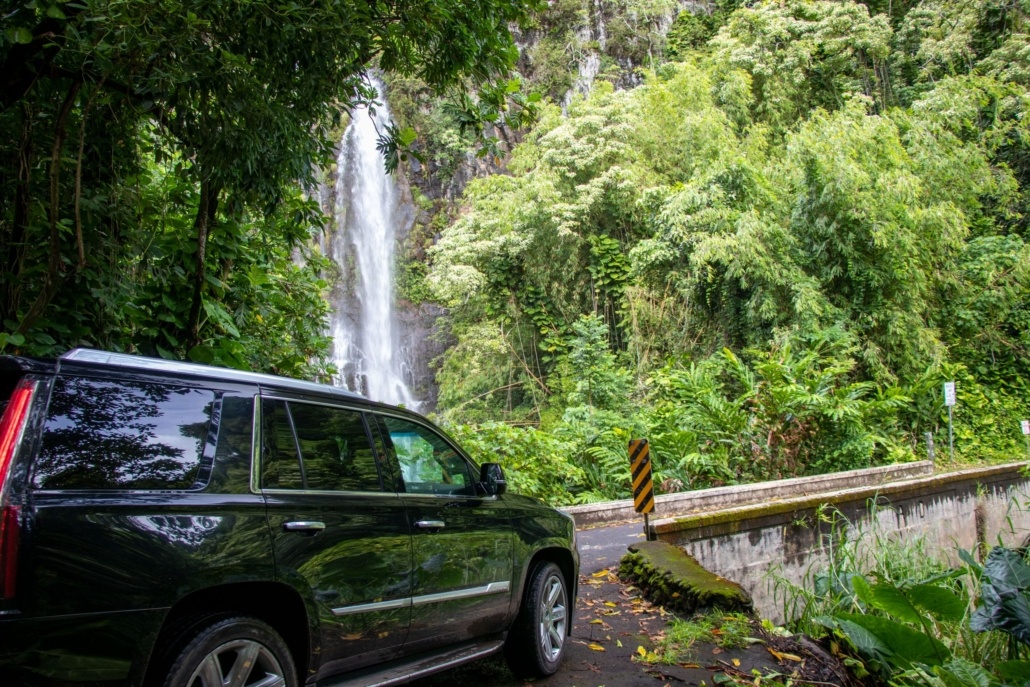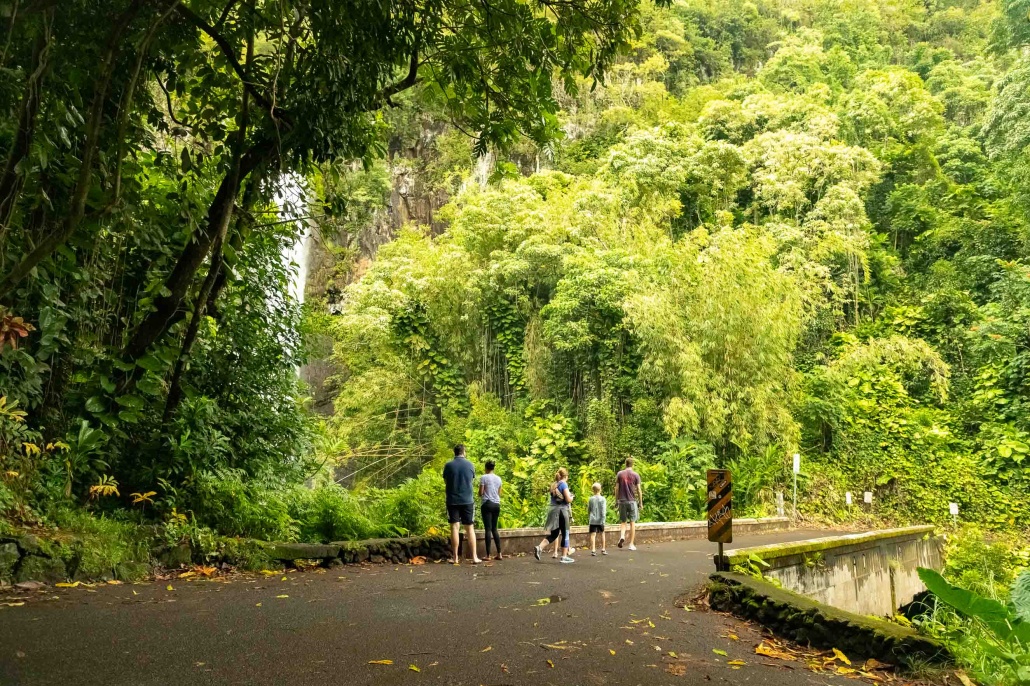 Wailua Falls is an 80 ft cascading waterfall located right on Hana Highway and is easily accessible from the road side. Its magnificent beauty makes it one of the most widely photographed waterfalls on Maui. The waterfall flows strongly year-round. It is easy to see why Wailua Falls was chosen to feature in the opening scene of the long running television series "Fantasy Island".
(Choose a circle island tour to stop here)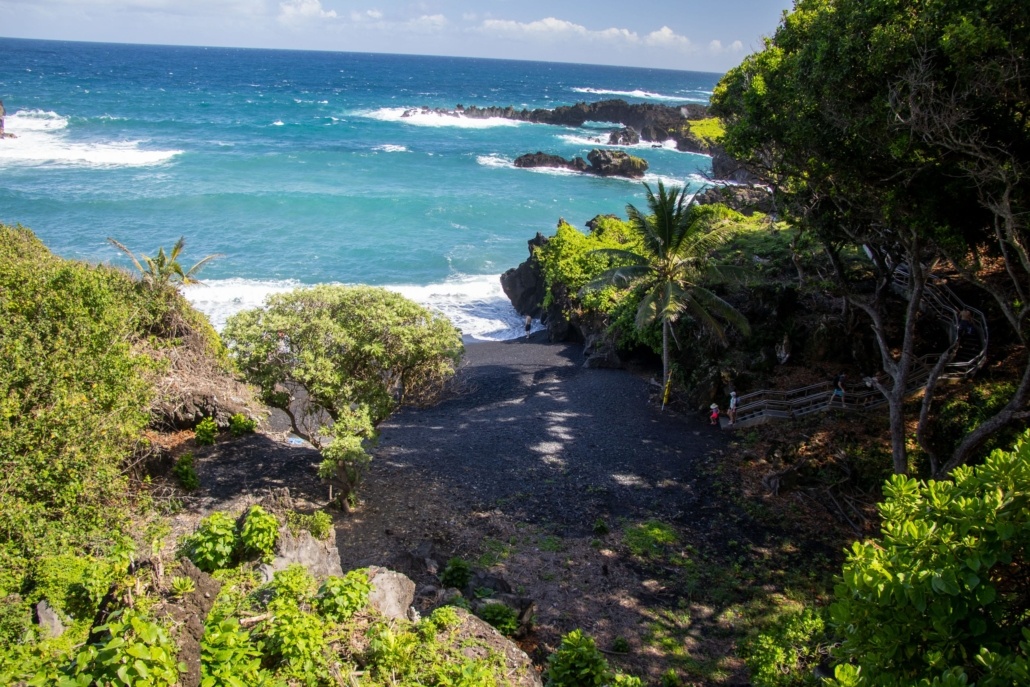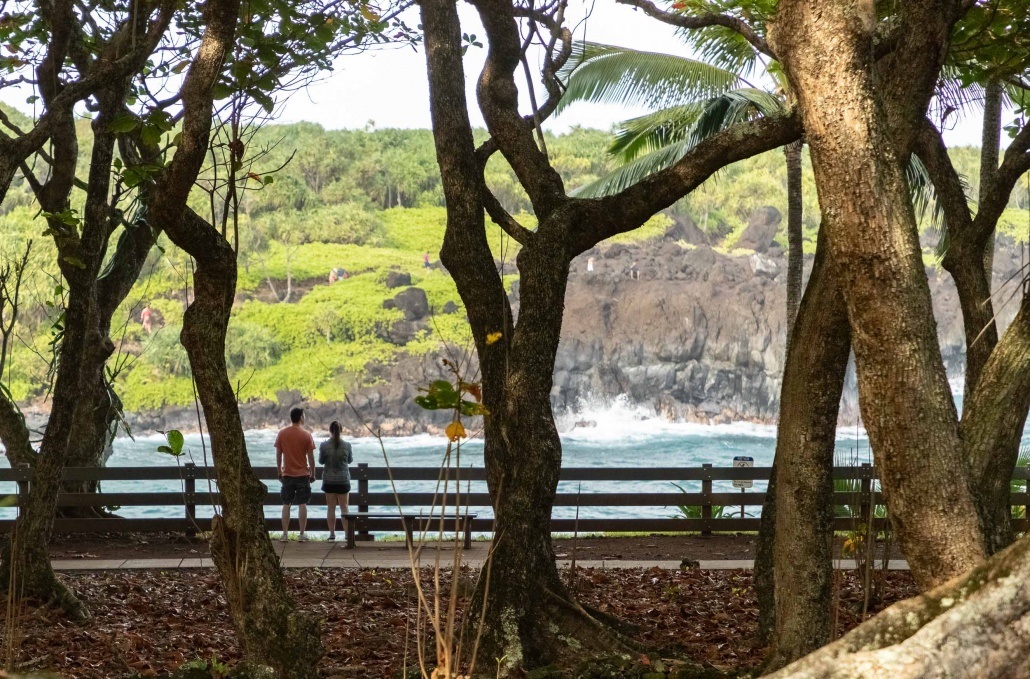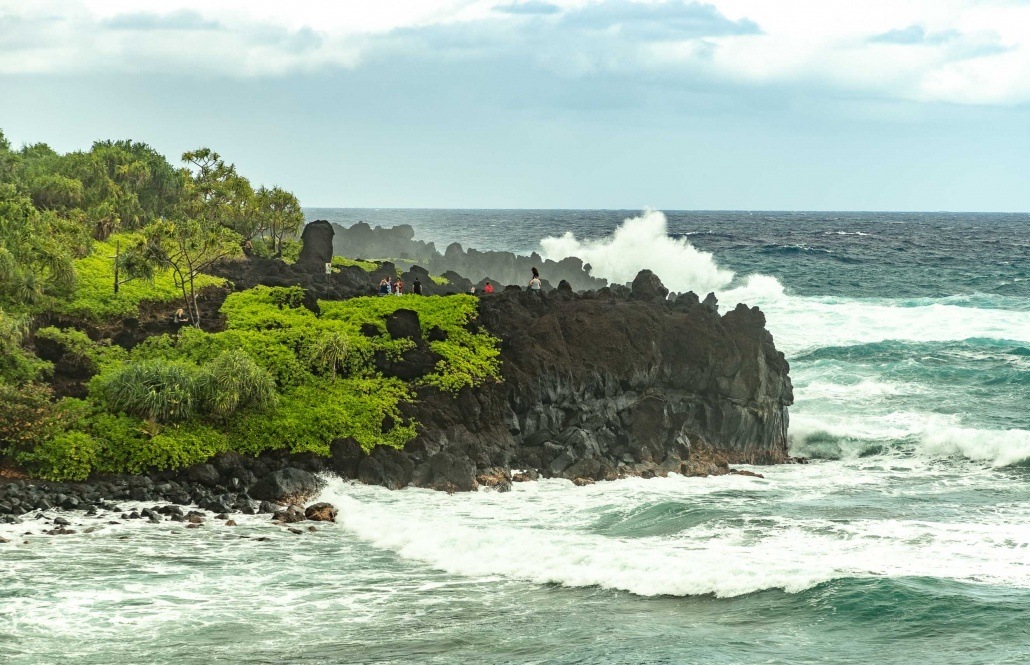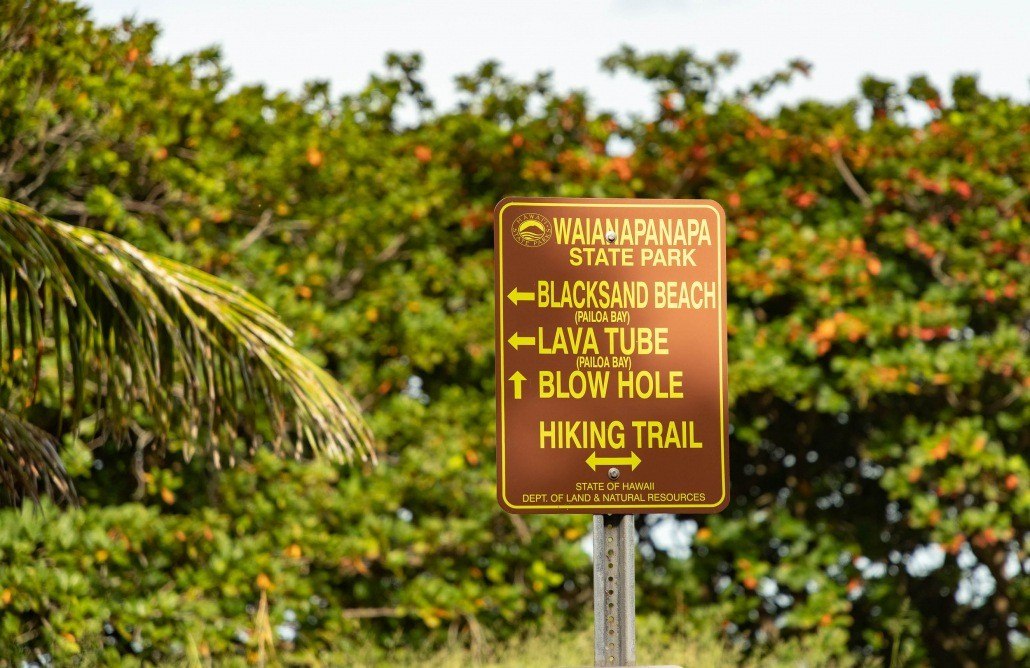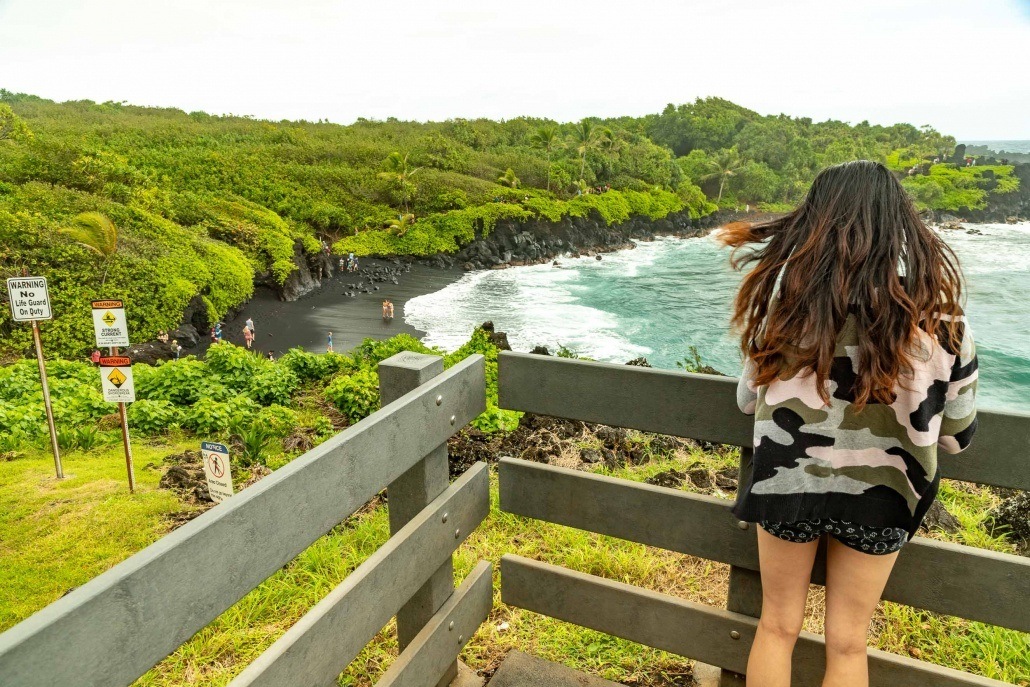 Waianapanapa State Park spans 120-acres. The translation for Waianapanapa is "glistening water". More than its black sand beach is an opportunity for some hiking along the park's primary trail, where you will discover Waianapanapa's freshwater caves. According to Hawaiian lore, these caves were the site of the grisly murder of princess Popo'alaea who, along with her attendant, was murdered by her cruel husband, Chief Ka'akea. Today visitors can enter the caves and even swim in the pools. You can also visit the ancient sites that line the coastal hiking trail, including burial grounds.
Other Stops on the Road To Hana
Join us for a refreshing adventure on the Hana Waterfall Hike where you will see lush rainforests, freshwater streams and cascading waterfalls from 10 to 40 feet high with large crystal-clear pools. It's an exciting adventure where you can jump safely from rock ledges into several falls and climb volcanic shelves and leap 10 to 15 feet off rock ledges.
If you're looking for a more intimate experience of Hana, then our Luxury Road To Hana Tour will cater to your needs. Here you can take in the quiet beauty of the Hana Coast where you will see Kaumahina State Wayside Park with jaw-dropping views of the northeast Maui coastline and rugged lava sea cliffs. This tour is where you will see the charming Hawaiian village of Ke'anae with taro fields. You will have an opportunity to have a refreshing ocean swim at a black sand beach or a splash in a freshwater pool under the glistening waterfall.
If adventure is what you're looking for, then a trip to Hana should be at the very top of your vacation planning list. How you go and what you experience is as varied as the tropical colors you will see in the rainforest. We have curated a few different options for you to suit different styles and budgets. Take the Road to Hana & Helicopter Ride to witness the distinct landscape from above and still be able to experience a lot of Hana on the ground too! When it comes to Hana, there is a lot to get excited about, which is why we recommend using a local professional guide, to guarantee you won't miss a single thing.
See the road to Hana and tons of waterfalls on a ride of a lifetime. Go up in the air above the tropical rainforest and miss all those curves (unless you want to still experience it), on a helicopter ride with a professional guide who will give you all the wonderful history and point out all the great sights too!
Looking for a hiking adventure in Hana? Join us for an exciting day of exploration and education by taking our Waterfall & Hiking tour. Here you will see dazzling waterfalls with varying heights reaching 10 to 40 feet, see lush tropical rainforests and clear freshwater streams. This exciting adventure allows you to safely jump from rock ledges into several falls and learn all about Maui's breathtaking natural wonders from our naturalist guides.
What To Bring On Your Trip To Hana
Water and snacks: While some tours provide snacks and water, it's always good to bring plenty, although you can buy it along the way.
Good walking shoes: Sneakers or reef shoes are recommended for walking through the natural terrain where rocks, roots, dirt, and mud are common.
Camera: Be ready to capture the stunning scenic views of tropical rainforests and coastlines along the Road to Hana.
Motion sickness preventative: With so many winding roads, it's important to take a motion sickness preventative if you are prone to motion sickness so you don't miss the full magic of Hana.
Umbrella or rain jacket: Due to the tropical environment in Hana, that brings about rain almost daily. However, usually the rain comes in the form of mist or passing showers that don't last too long. Bringing an umbrella or rain jacket will ensure you keep comfortable.
Sunscreen and bug spray: Tropical rainforest and bugs go hand-in-hand but bringing a bug repellent is a good idea.
Swimsuit and towel: Taking a dip in a refreshing waterfall in Hana is not to be missed and truly one of the most amazing things to experience.
Comfortable clothing: Bring a light sweater or jacket in case of rain and cold weather, both of which are common along the Hana Highway.
Hana Highway Best Spots To Stop At
The mesmerizing beauty of the Road to Hana is both scenic and serene. It's easy to see why it rates high on the list of must-see attractions on Maui. To experience the Road to Hana, is to enjoy the journey along the Hana Highway. The Hana Highway is a 64.4-mile-long stretch which connects Kahului to the town of Hana in east Maui and to the east of Kalepa Bridge, the highway continues to Kipahulu. The road continues under another name around the mountain to the start of the Hana Highway again.
The Road to Hana showcases the most jaw-dropping scenic landscapes from cliffs blanketed in green, lush valleys, flourishing rainforests and flowing waterfalls. And if that isn't enough scenic eye candy, wait until you discover the black, red, and white sand beaches with a multitude of trails and tropical gardens. Now that is truly heaven on Maui. Of course when it comes to the journey to Hana, it is best to travel with an experienced driver so you can sit back and relax, as you breathe in the beautiful surroundings. This way you can be sure you won't miss a single thing as your professional driver will know all the best places to stop in heavenly Hana.
A Brief History of the Hana Highway
The first modern roads on Maui began being built around the late 1800s. These early roads led to and from different plantations in the town of Hana.
Shortly after King Kalakaua, entered into an agreement to import sugar into the United States duty-free, a sea captain named, George Wilfong, opened the very first sugar cane mill in Hana in 1849. By 1883, the number of sugar plantations in Hana had soared to six. However, the problem was a lack of reliable roads to bring workers to and from Hana, or to carry goods from the town's booming plantations.
The Hana Highway itself was built in stages and began with a system of canals which were built to carry water from East Maui to Hana to irrigate the grounds of different plantations.
The building of the canals created an influx of Chinese immigrant workers and brought a Chinese run general store to Keanae. This meant traffic to and from Paia to Hana became daily. By the early 1900s, a prison was built in Keanae. The location of Keanae was chosen because it allowed prisoners and supplies to be brought there using a large dock. During this time, prisoners began constructing the Hana Highway and its bridges, while locals from Keanae and Hana were hired to maintain the road being built. The Hana Highway was paved in 1962, and today it stands as a top tourist attraction and provides a means for locals to travel from one area of the island to another. The history of the Hana Highway is fascinating with traces of history still remaining. Hana also offers a stunning backdrop of incredible waterfalls, trails and gardens.
FAQs About Stops On The Road To Hana
Why is a tour recommend over driving yourself?

This road has a lot around every corner and there are over 600 of them. The truth is that you canʻt get the best view, make the best stops, plan the day properly or even be in the best vehicle to experience this incredible area. You have spent thousands to visit the islands and experience the places you will see on this day. The best thing is to let the experts arrange everything and you just enjoy the ride and the views.

Can we change the stops we see on the tours?

Most of the tours have a pre-planned route with all the amazing stops you want to experience. Depending on the route and the features, they may spend longer or shorter amount of times at various locations. If there is a specific location you definitely want to visit, please utilize the private tour option and then choose the add-ons. On group tours, please let your guide know that day what you are interested in seeing and they will work hard to help fulfill some of those requests. Only hiking tours and certain private tours have a permit to stop in the Kipahulu section of Haleakala National Park, home to the Pools of Oheo (Seven Sacred Pools). There are no longer swimming options in the park.

What should I know about doing the road to Hana?

The most popular stop along the road to Hana is Waianapanapa state park. It has become so popular that the state has set up a reservation system for visiting it to help reduce the crush of visitors that were loving the park to death. There are 4 available times daily. You will have 2-3 hours to explore the park and be out before the next set of guests arrive. You can purchase your time slot about 2 weeks in advance. Be aware that most times are sold out 10 days in advance. Choose the late morning or early afternoon time slots to give you time to get out there and back during daylight hours. The costs are $5 / person and $10 / vehicle. Sightseeing and hiking tours include this admission cost in the tour ticket price.
Get Answers To Your Questions