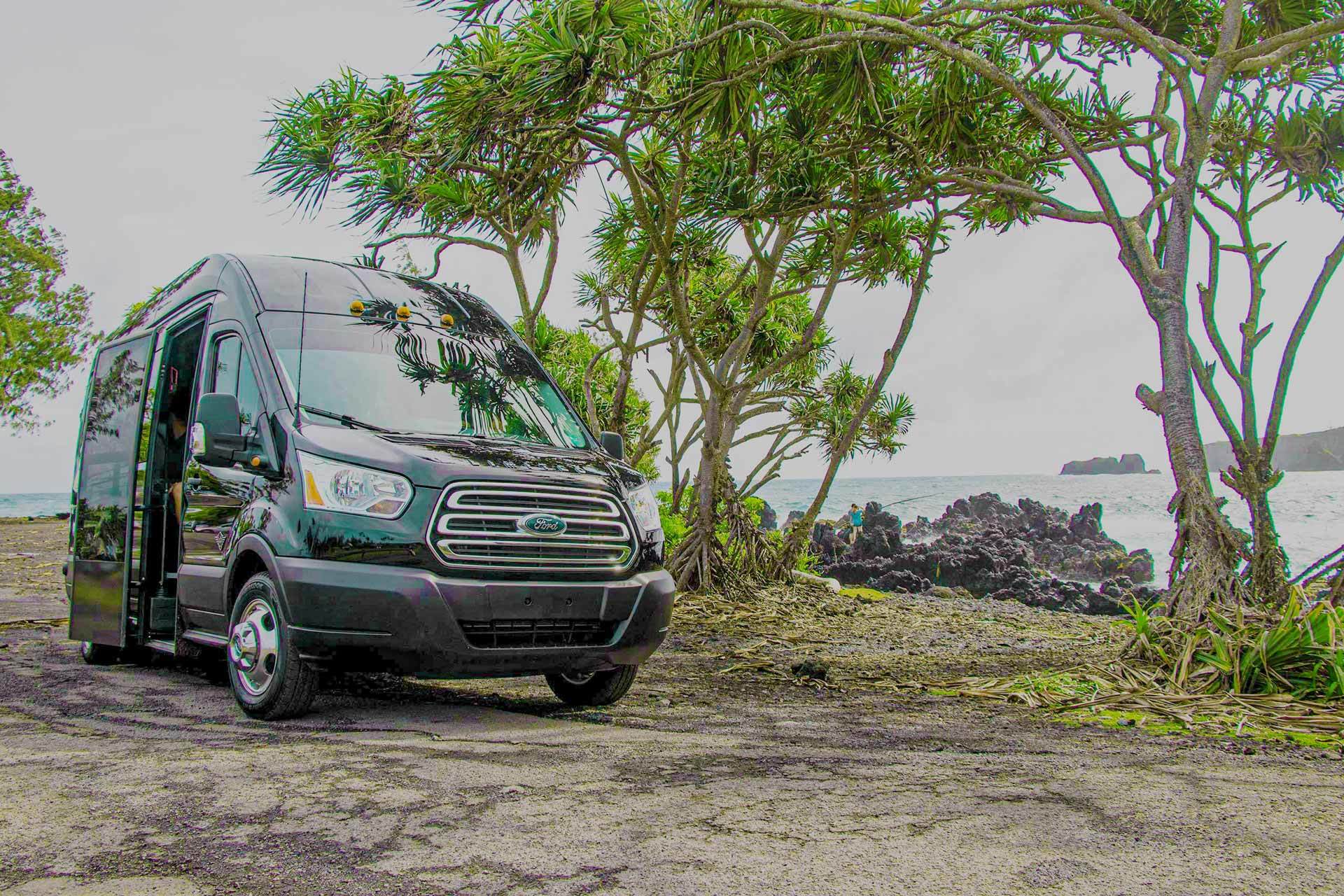 THE MOST COMPLETE LUXURY HANA TOUR
Take the Road to Hana in style and comfort by experiencing a luxurious full-day Hana tour where you will be immersed in the natural scenic beauty of Maui on a full-circle, reverse route.
Your tour starts with a hotel/condo pickup in one of our comfortably appointed Platinum Minibus. We make our first stop for a light continental breakfast before heading to Upcountry Maui on a road that takes us around the mountainʻs backside to Hana.
Full-Circle Luxury Hana Tour Features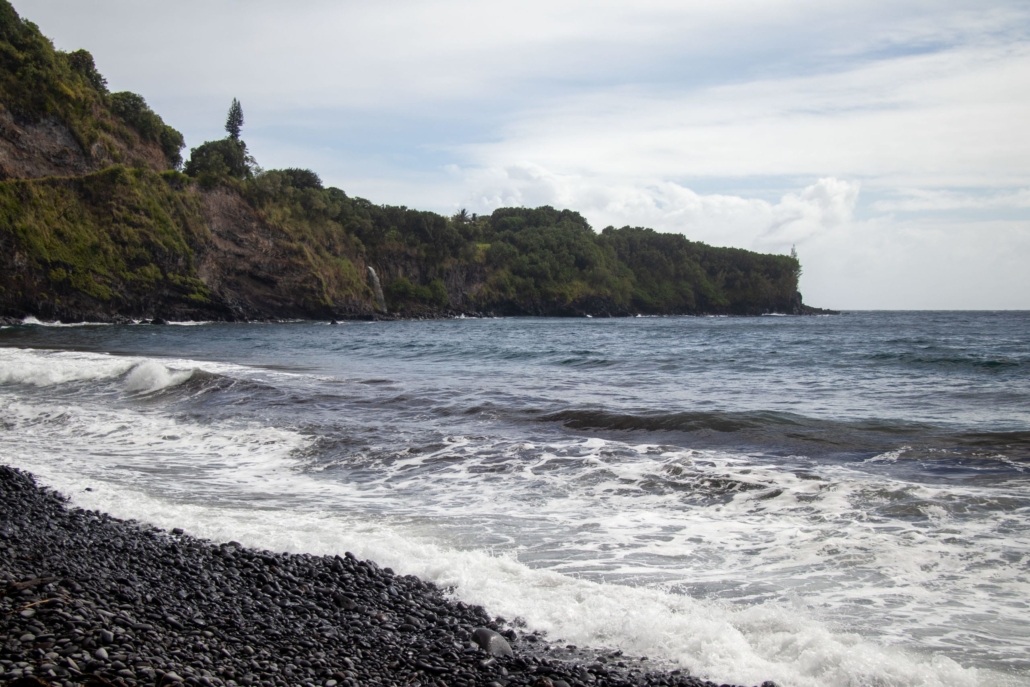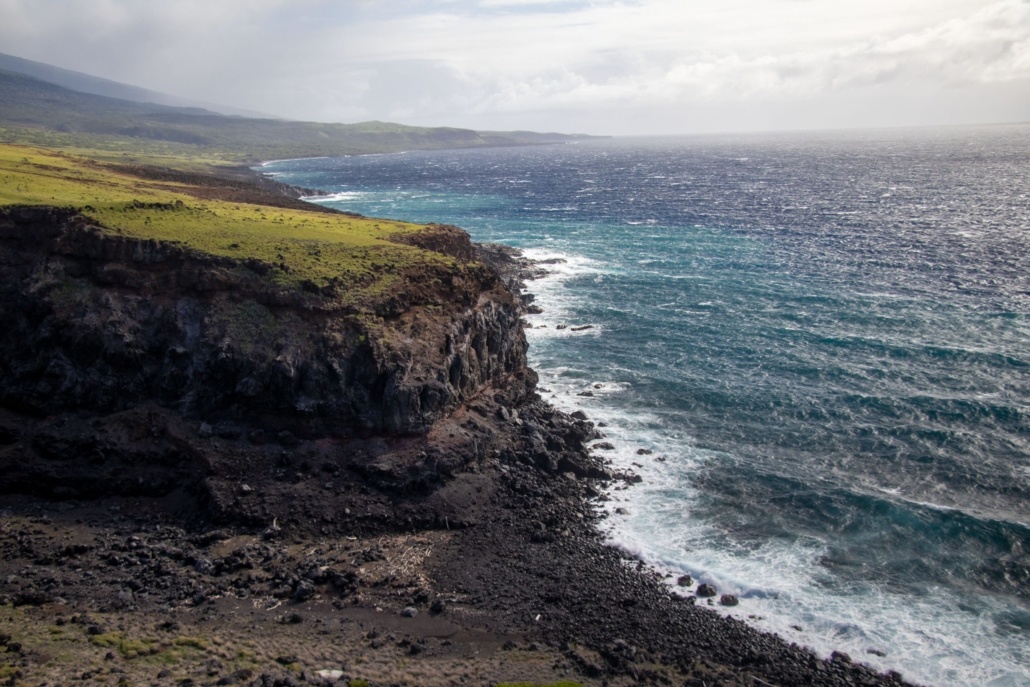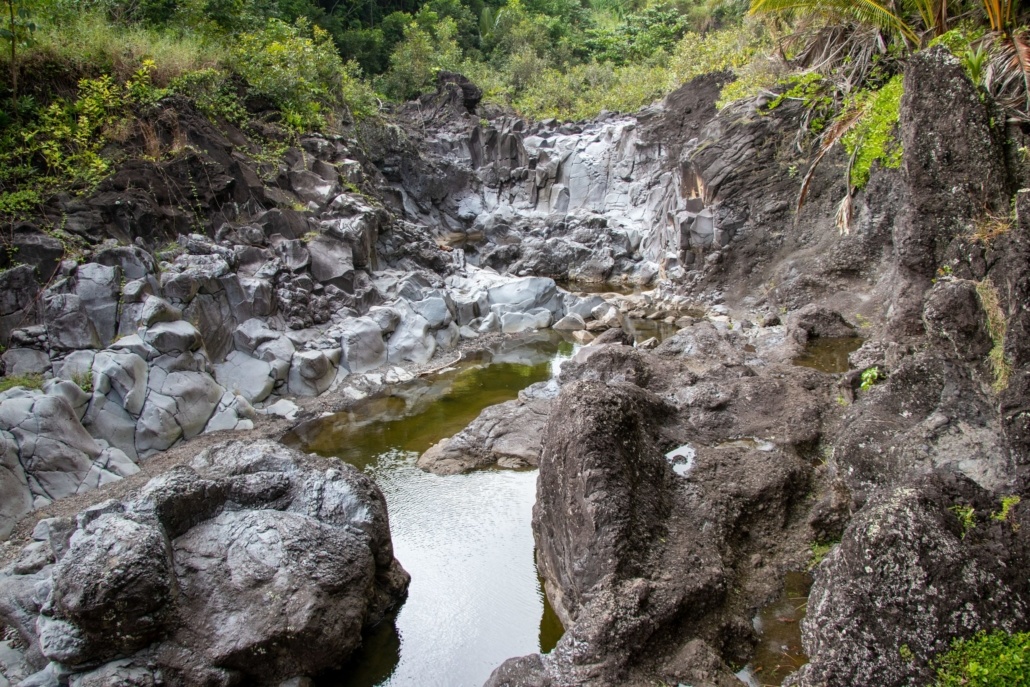 Go all the way around Haleakala and experience the full Hana experience. This tour is pure luxury in every way as you will see more than the other tour available. Take the route less traveled, in a comfortable luxury tour vehicle. Go against the traffic and hit all the best places while there are fewer visitors. Enjoy a wonderful lunch at a flower farm and have access to cold water and juices all day long.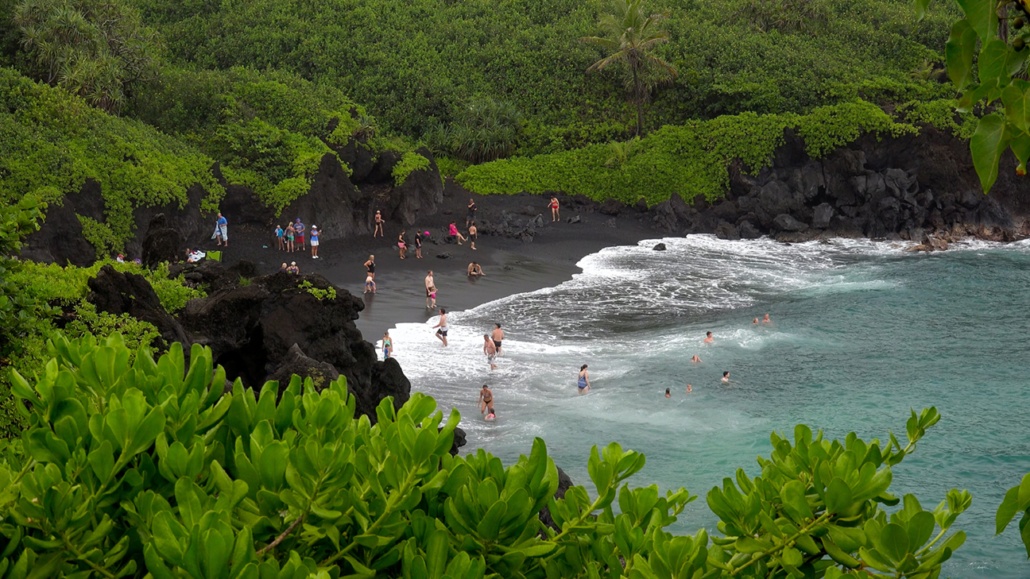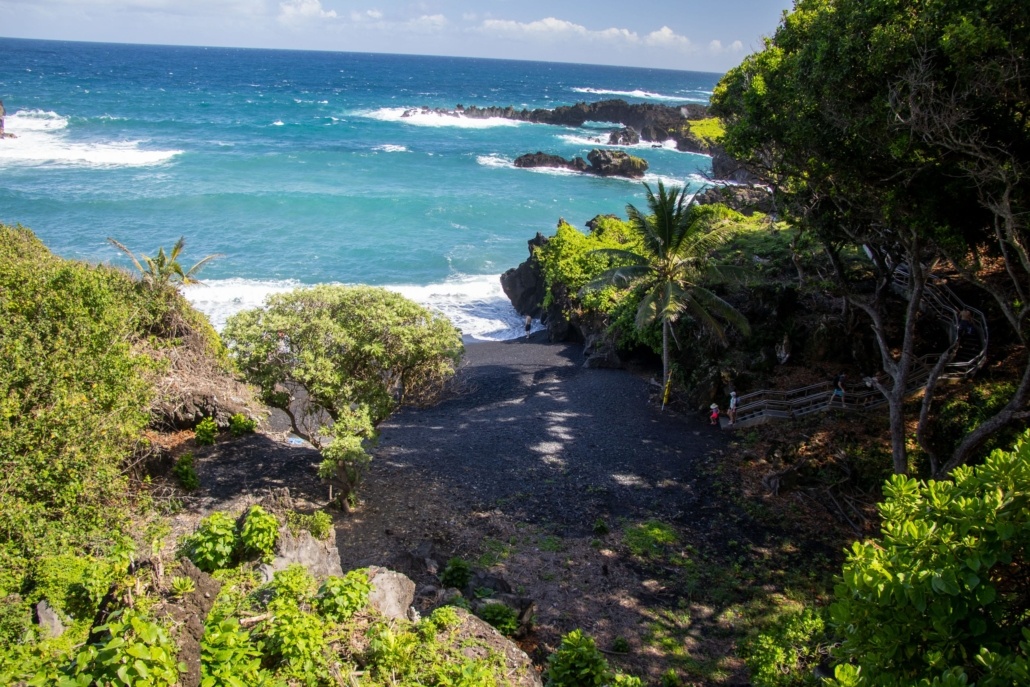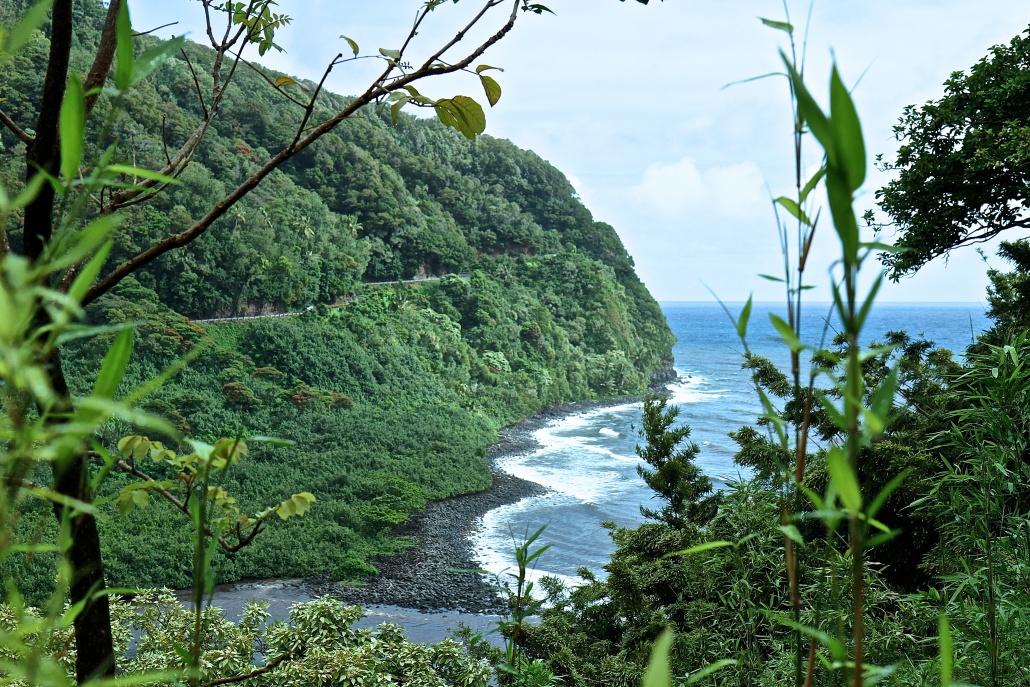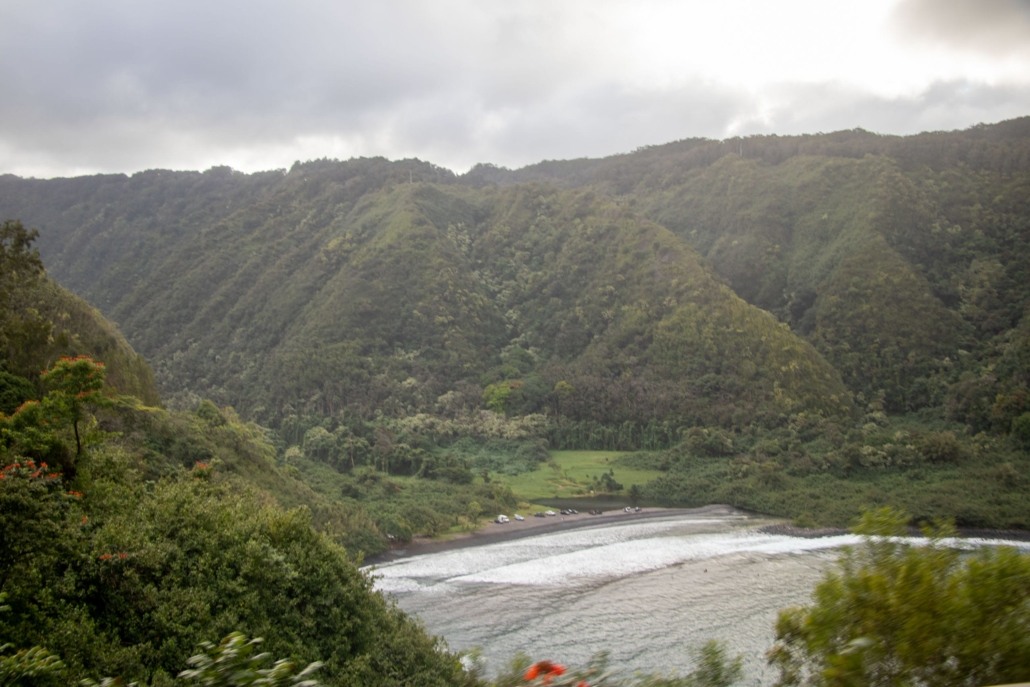 We visit not just the Black Sand Beach at Waianapanapa State Park but a variety of others along the way. This tour allows you to visit more unique beaches as we travel along Mauiʻs backside and make stops that other tours miss.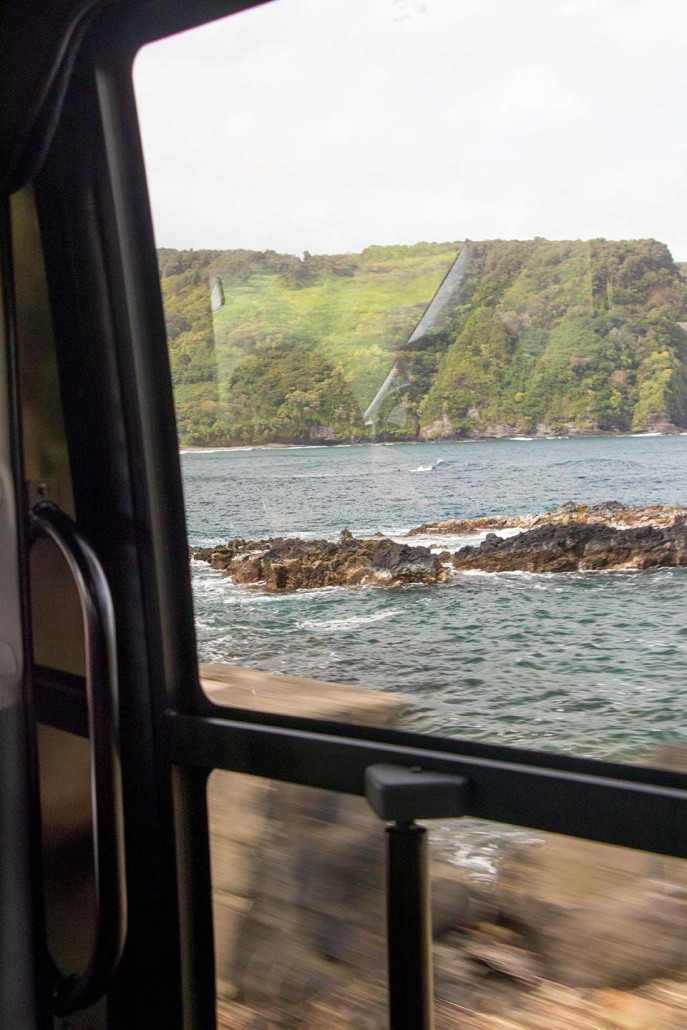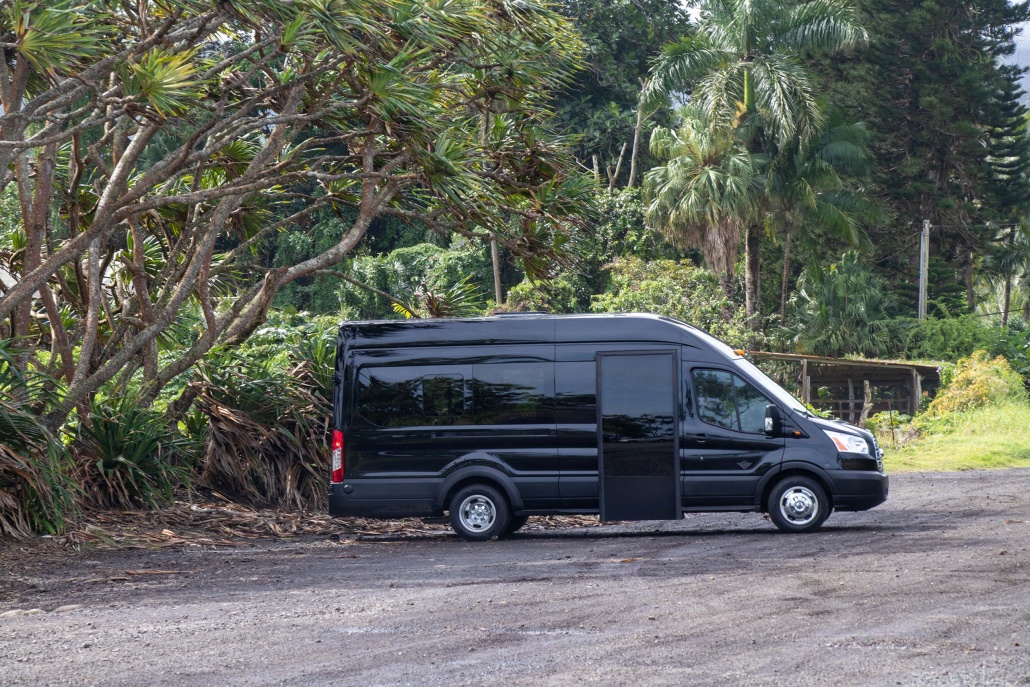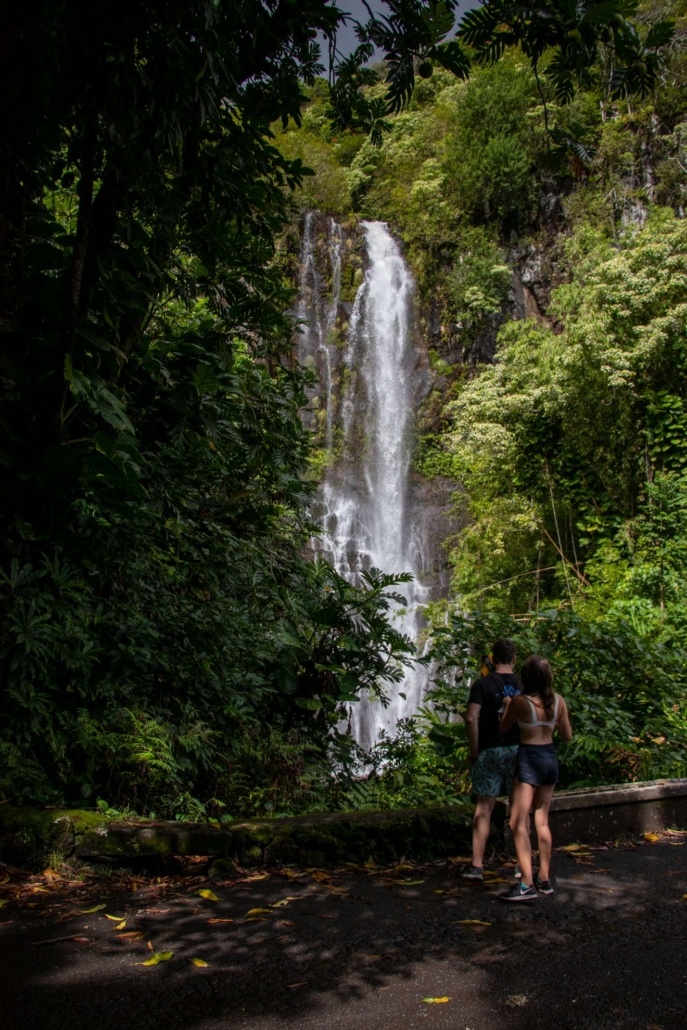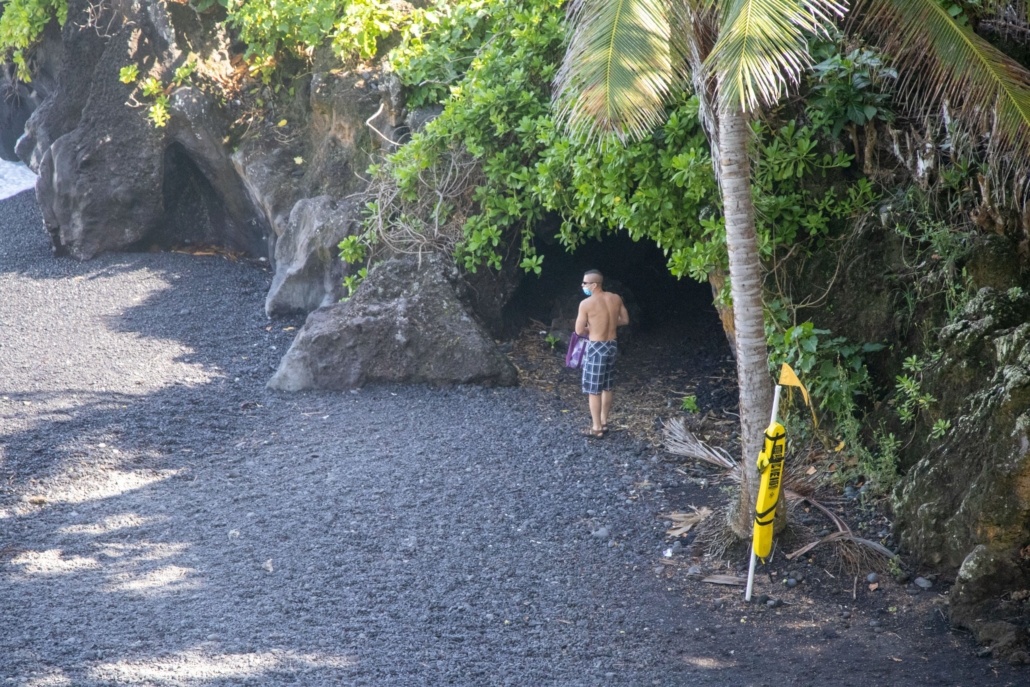 On this tour, we use our specialized Platinum Minibus which can hold more people but we limit this tour to 12 guests or fewer so everyone has plenty of space and the best seats. These small group tours are the perfect way to be pampered and feel totally taken care of without the expense of a private tour.
Full Circle Luxury Hana Tour Details
Tour Highlights
Travel in a Luxury Platinum Minibus

Continental Breakfast In Kahului

Explore The Backside Of Haleakala

Drive Thru Historic Kaupo

See Beautiful South Wailua Waterfall
Multiple Rainforest Stops

Pre-Ordered Catered Lunch enjoyed at a Flower Farm Picnic Style

Photo opportunities of waterfalls, surfers & more

Swim at a black sand beach or a splash in a freshwater waterfall pool

Top Rated Luxury Guides
Tour Description
This tour starts with pickup at your hotel or condo in Maui. As soon as your guide opens the door for you, you will know you are in for a luxurious adventure.
We enjoy a light breakfast before taking the reverse circle route, around Haleakala, the huge mountain that dominates East Maui. We climb up to many thousands of feet above the ocean, traveling through beautiful Upcountry Maui towns and villages of Kula, Keokea, and Ulupalakua.
This road is less frequently traveled and even less so during the morning hours. The beauty of the wide-open landscapes of Mauiʻs backside and incredible stories will keep you entertained as you enter Hana through the back door. This rough and adventurous road is not for the faint-hearted and you will be rewarded for your bravery.
Some of the best waterfalls, beaches, rainforest, and ocean cliff views can be seen on this tour.
We take a Pre-Ordered Catered Lunch enjoyed at a Flower Farm Picnic Style.
The tour continues through Hana with more rainforest and waterfall stops on the Hana Highway. You will have numerous opportunities to swim too!
This tour begins around 7 am and returns you to your hotel or condo at about 5 pm for West Maui guests.
Price & Availability
11-Hour Luxury Circle Island Hana Tour With Lunch From Maui Hotels
Travelers

Ages 3 & Up

$

299.99
Activity & Event Itinerary
7:00 AM - 6:00 PM - 11 hour tour
Hotel/Condo pickup and drop off
Travel in a luxury Platinum Minibus
Light continental breakfast
Drive-thru Upcountry Maui
Stops along the backside of Maui including Kanaio, Kaupo & Kipahulu
Palapala Hoomauu Church
South Wailua Waterfall
Koki Beach Overlook
Hana Town
a Pre-Ordered Catered Lunch enjoyed at a Flower Farm Picnic Style
Waianapanapa State Park (Black Sand Beach)
An ocean swim at a black sand beach or a splash in a freshwater pool under the cascading waterfall
Waikani Falls
Ke'anae Peninsula
Tropical rainforest
Beach stop to see Hawaii Green Sea Turtles
Drinks & Meal Options
You'll be treated to a picnic-style lunch on your luxury Hana tour, with an "island style" plate lunch or a large fresh green salad. You have plenty of options for protein--baked Mahi Mahi fish (our favorite), grilled teriyaki chicken, or grilled tofu with teriyaki drizzled on! Our salads are made from spring greens combined seamlessly together alongside grape tomatoes, carrots & cucumbers served with papaya seed dressing; itʻs delicious.
Cold drinks are provided all day long.
Menu:
Mahi Mahi Fish Plate Lunch
(Mahi Mahi Fish prepared with roasted garlic & sea salt served with a scoop of rice & macaroni potato salad)
Breaded Crispy Chicken Plate Lunch
(Breaded boneless chicken thighs served with a scoop of rice & macaroni potato salad)
Oriental Tofu Salad
(Lettuce, red cabbage, carrots, sprouts & tofu served with oriental dressing)
What To Bring
Please dress for all weather. A light jacket and closed-toe shoes are recommended.
We also encourage you to bring your own water bottle, plenty of reef-safe sunscreens, and cash to spend at various roadside stands that we stop off at.
Cancellation Policy
Any request for a refund 72 hours or more prior to the start of the tour or activity is honored with a full refund.
No refunds are issued for any cancellations inside the 72-hour period, prior to the start of your tour. There is no refund for no-shows. There is no charge for date change or tour change based on tour availability outside of the 72-hour cancellation period.
Frequently Asked Questions
Do We Share The Vehicle With Another Party?

Yes, these are small group tours with a max of 12 guests.

Is Food & Drinks Included On This Tour?

There is a light morning snack and a full run-of-the-menu, sit-down, hosted lunch offered on this tour. There are ice-cold non-alcoholic beverages available all day long.

Where Can This Tour Pick Us Up?

We can pick up at all hotels and condos, across the island, including in Upcountry Maui. If you are staying in a vacation rental in a residential area we will not be able to pick you up without an extra fee. Please 

book a private tour

 if you are staying in a house in a residential area.