Cultural Experiences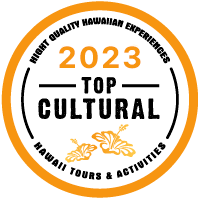 Address
30 Laiki Pl. Makawao, HI 96768
Experience Aloha In Hawaii
There is something special about the Polynesian Culture that has captured the hearts and minds of people all over the planet. For such a small population from a tiny bits of land way out in the middle of the ocean, Hawaii, Tahiti, Fiji, Samoa, and others are incredibly widely known and respected.
Here in Hawaii, we pay much respect to the host culture on each tour and we are excited to teach you more about it. Please ask your guide on tour any of the questions you may have.
On some of our tours, we spend a bit more time talking about Hawaiian history, culture, and people. You might even learn some of the language of the islands too.
Aloha – Hello & Goodbye
Mahalo – Thank You Very Much
Mauna – Mountain
Lanai – Patio / Deck
Learn more words and stories about Hawaiian and Polynesian culture on tour with our friendly guides.